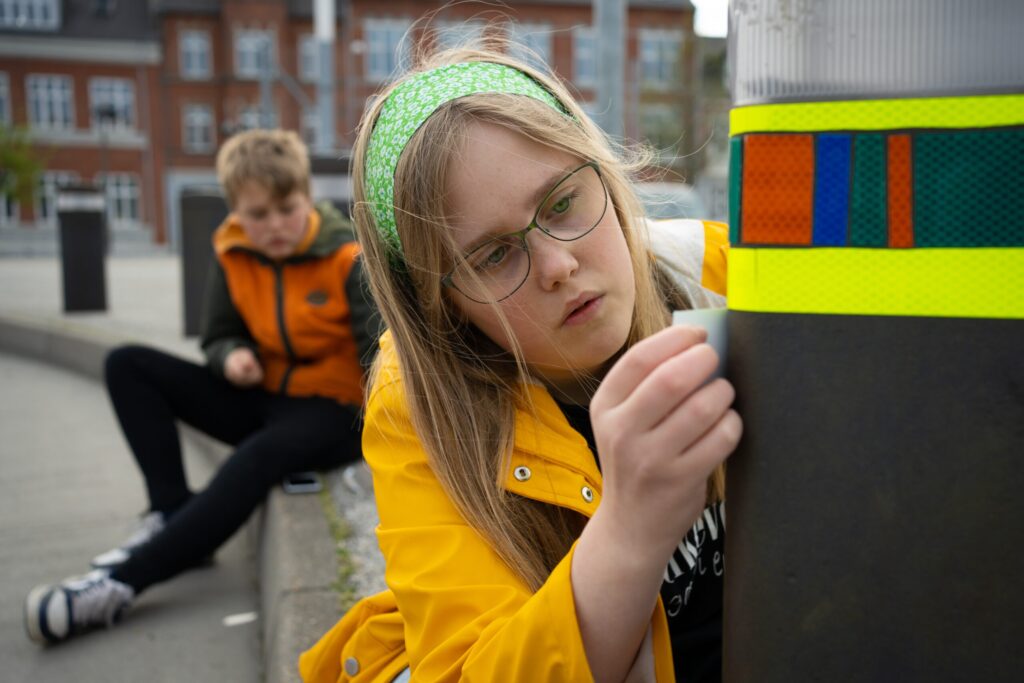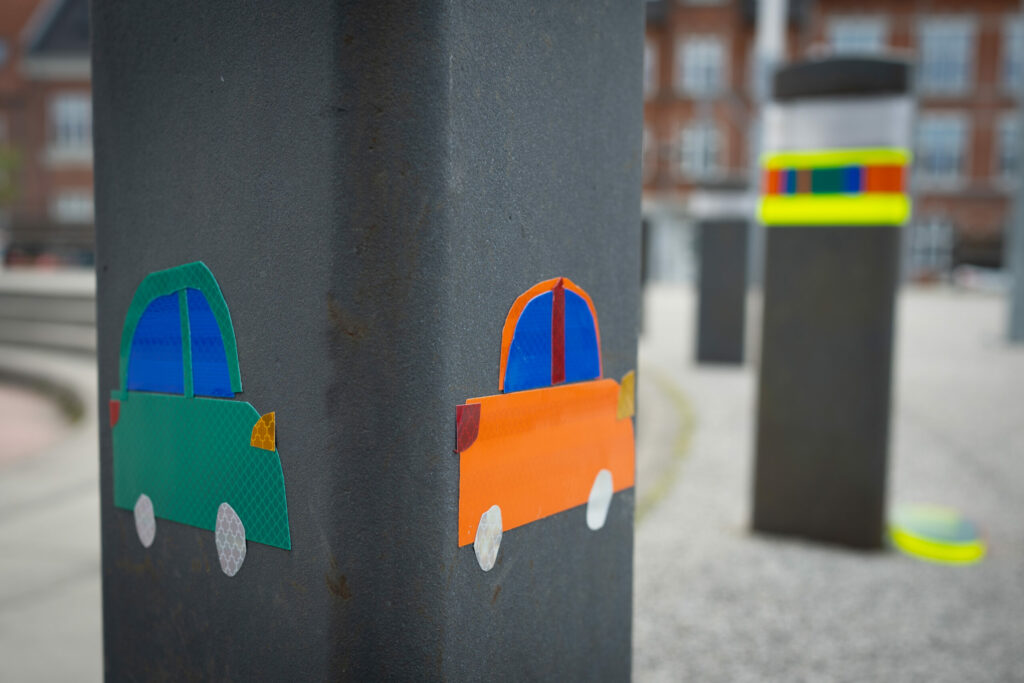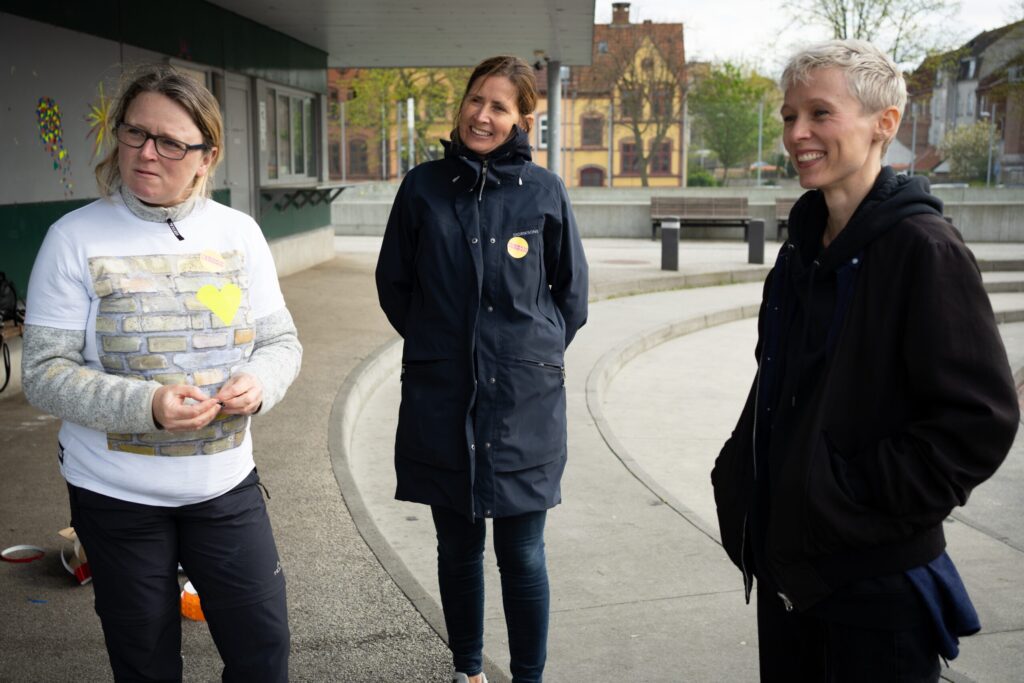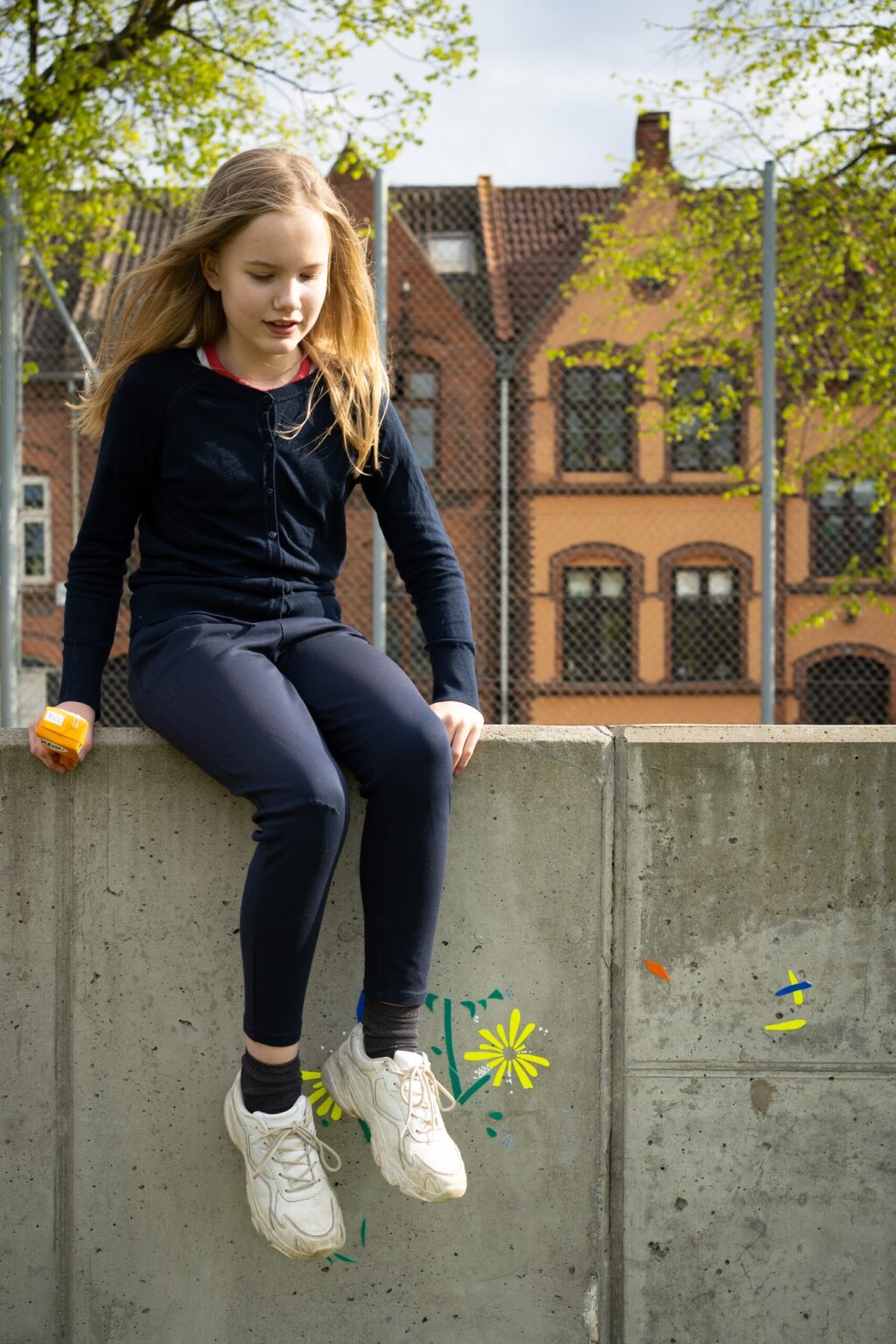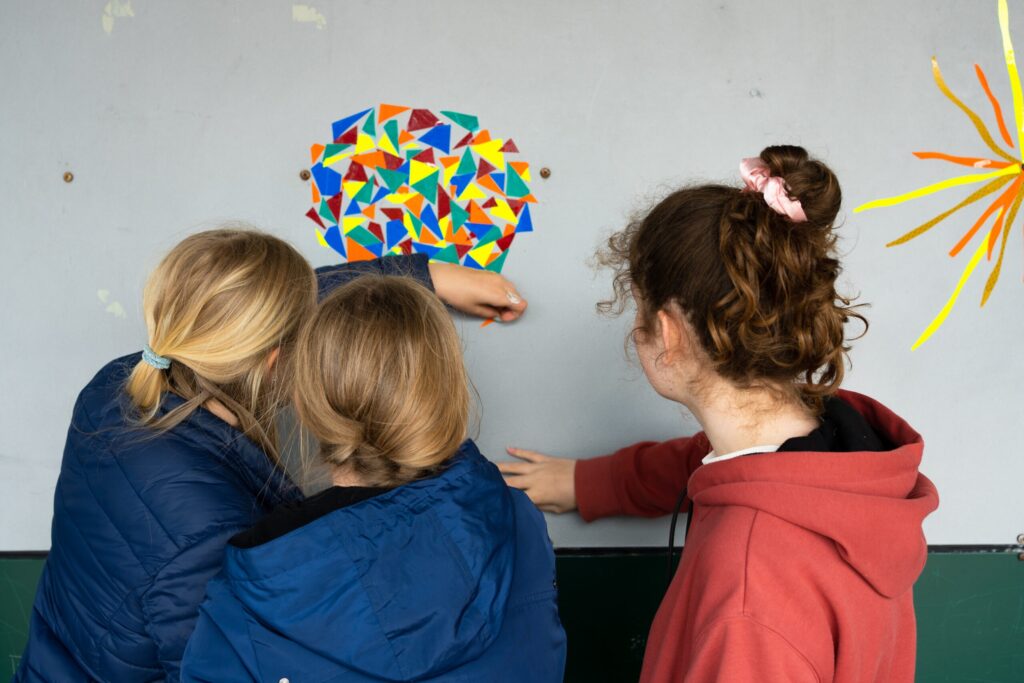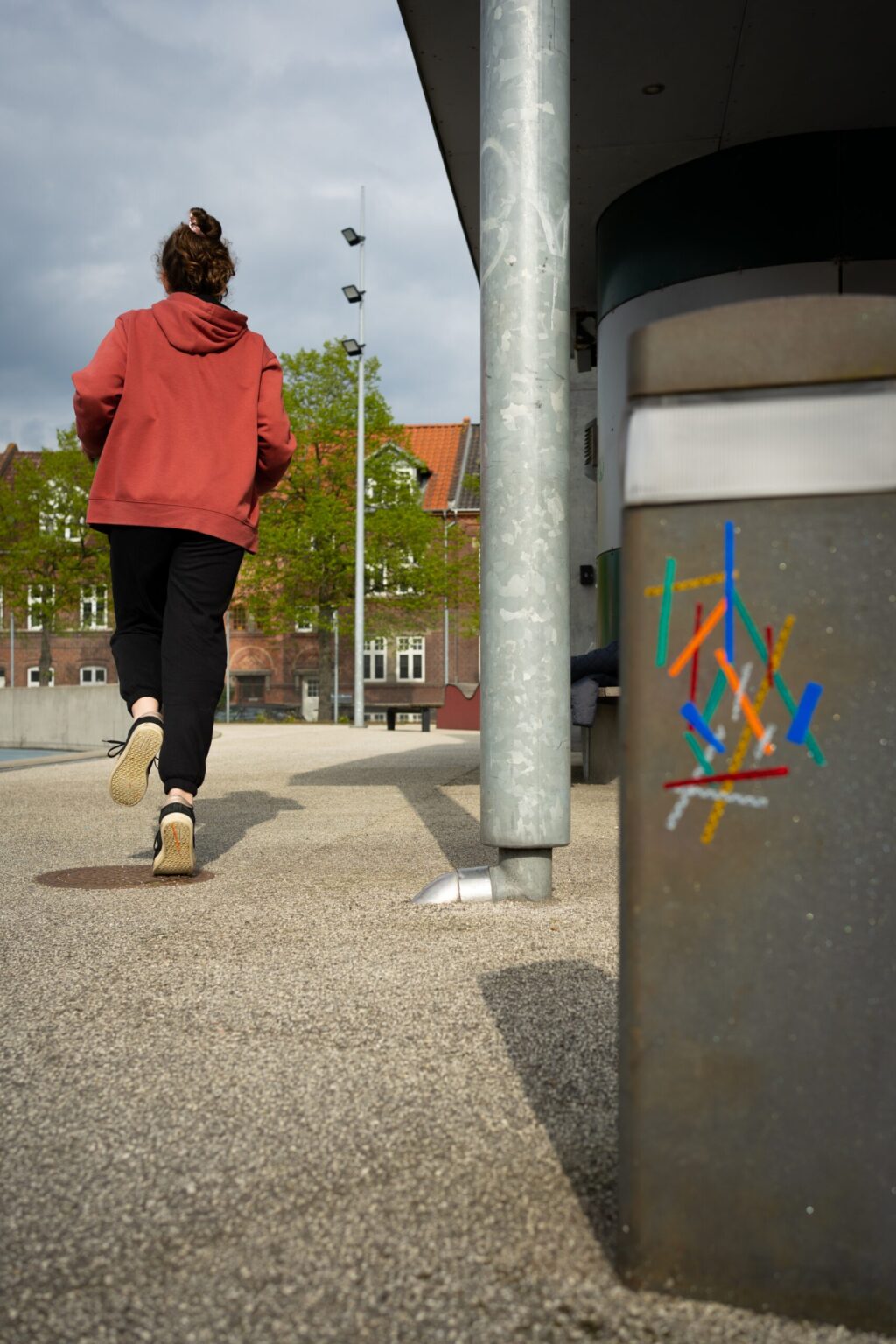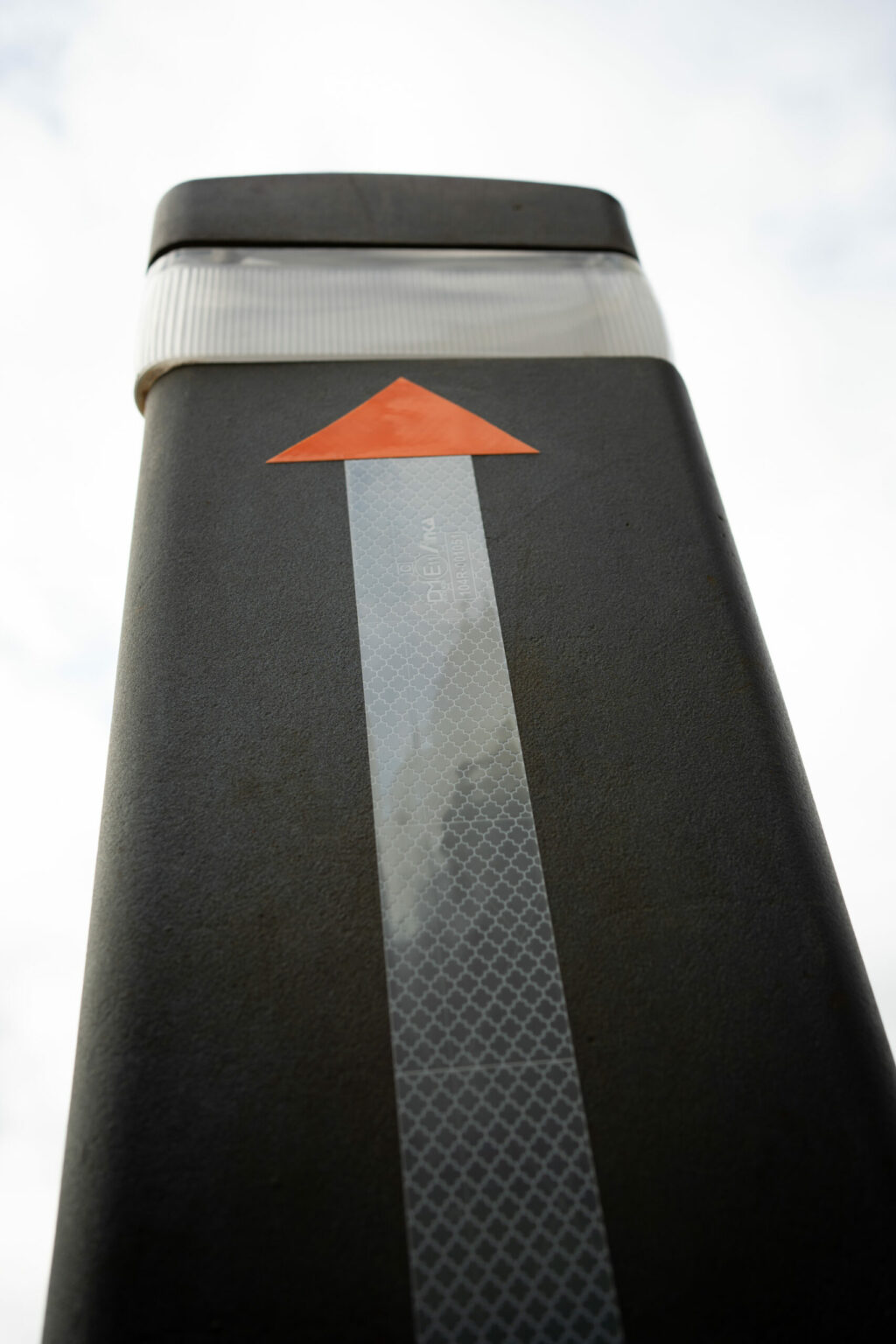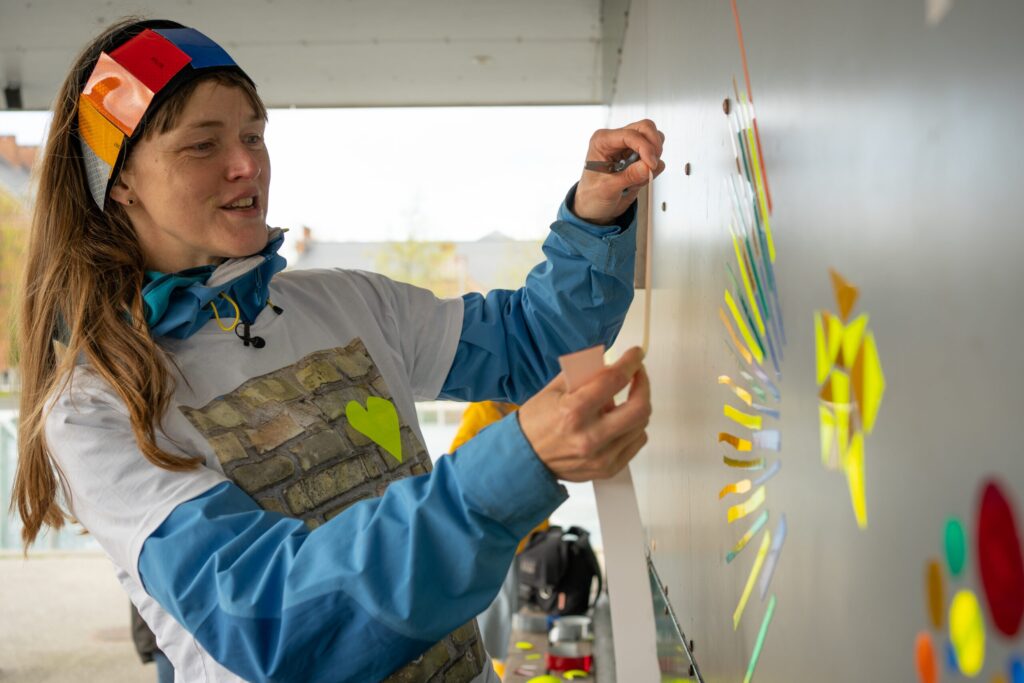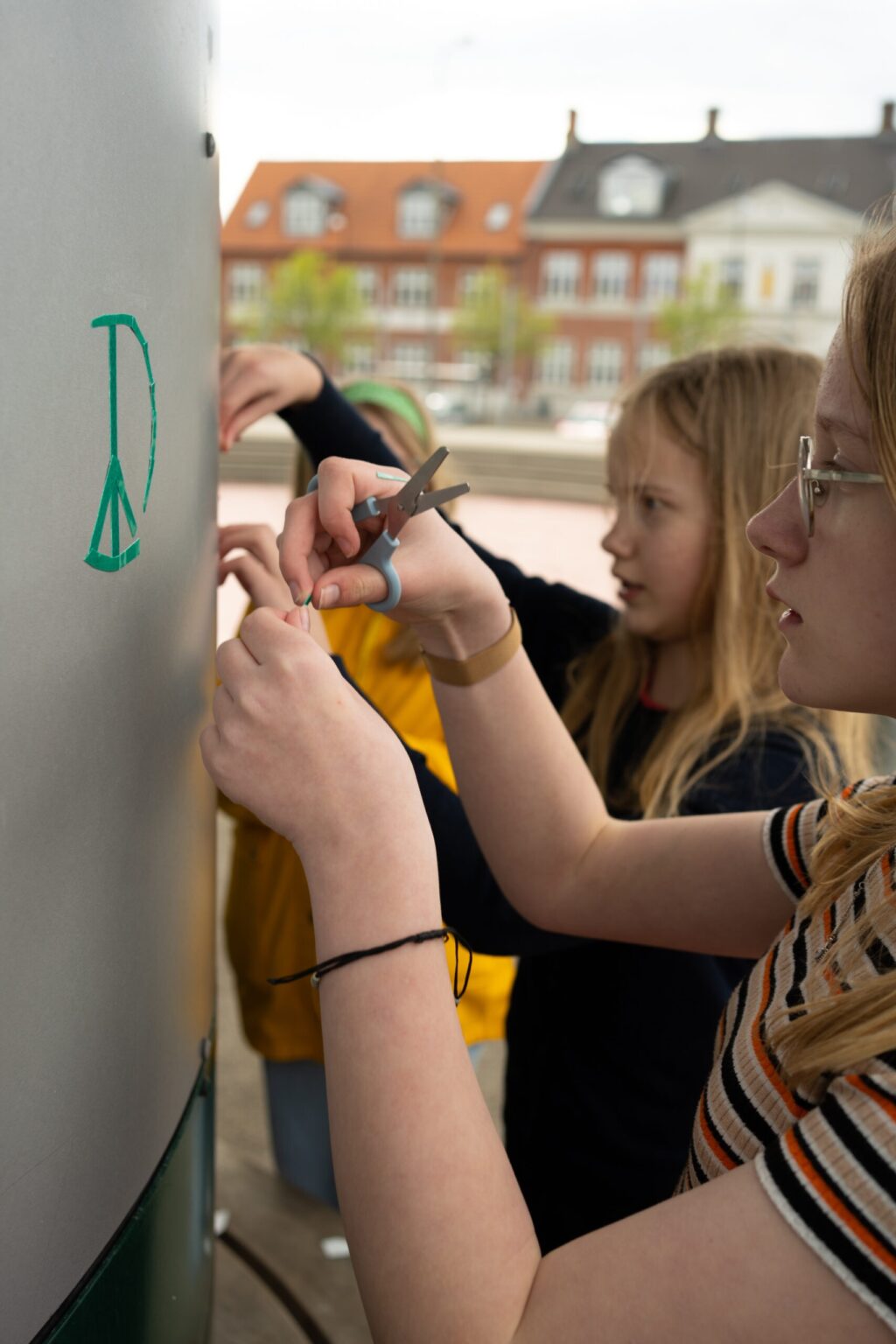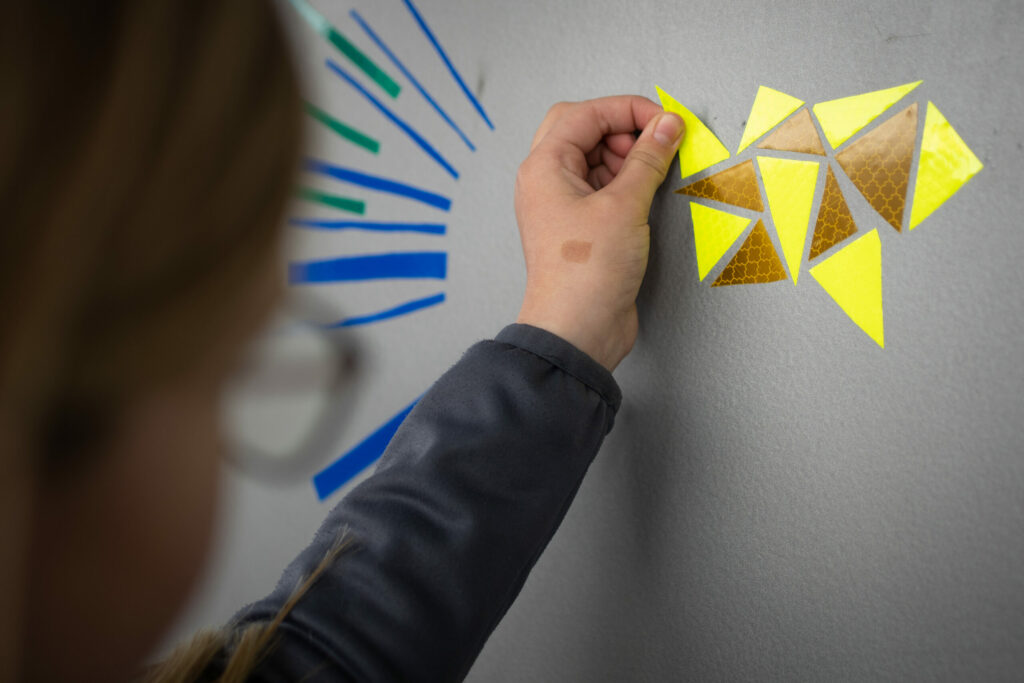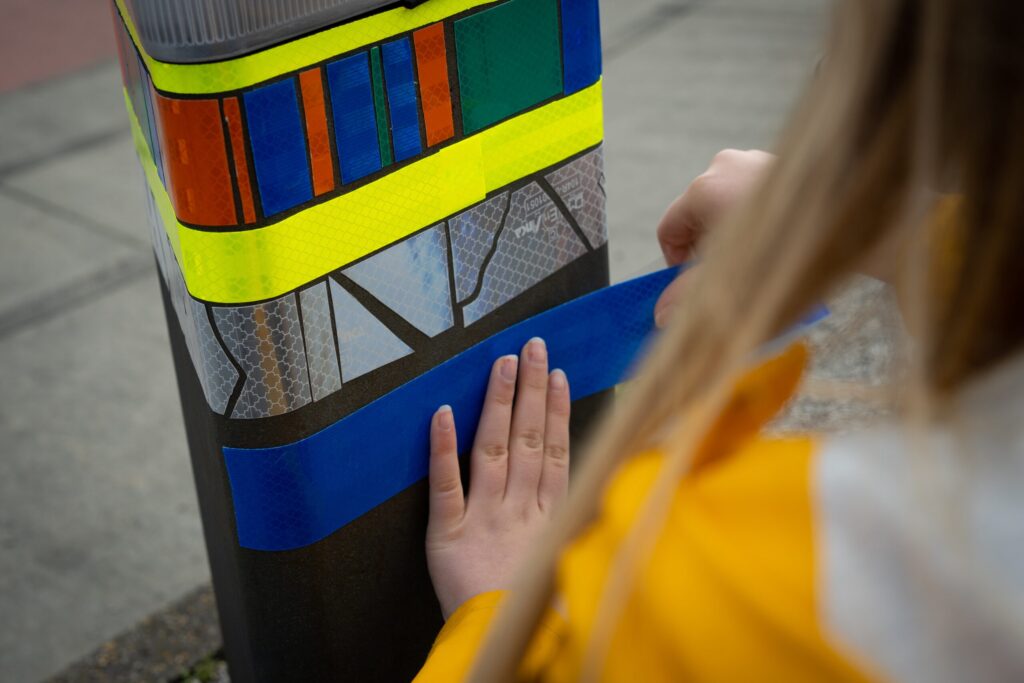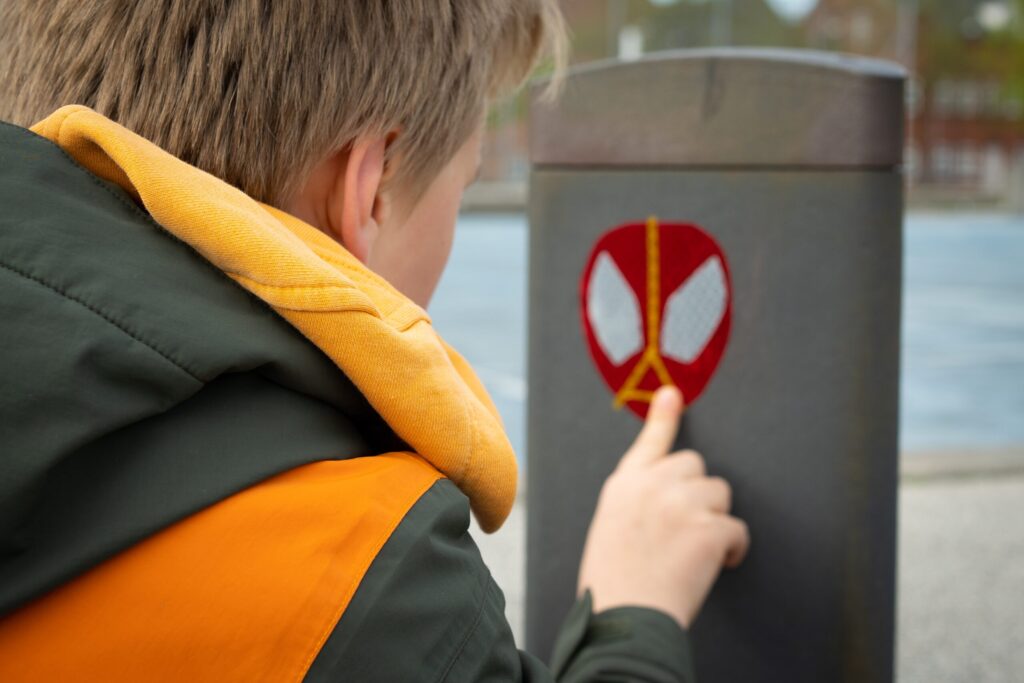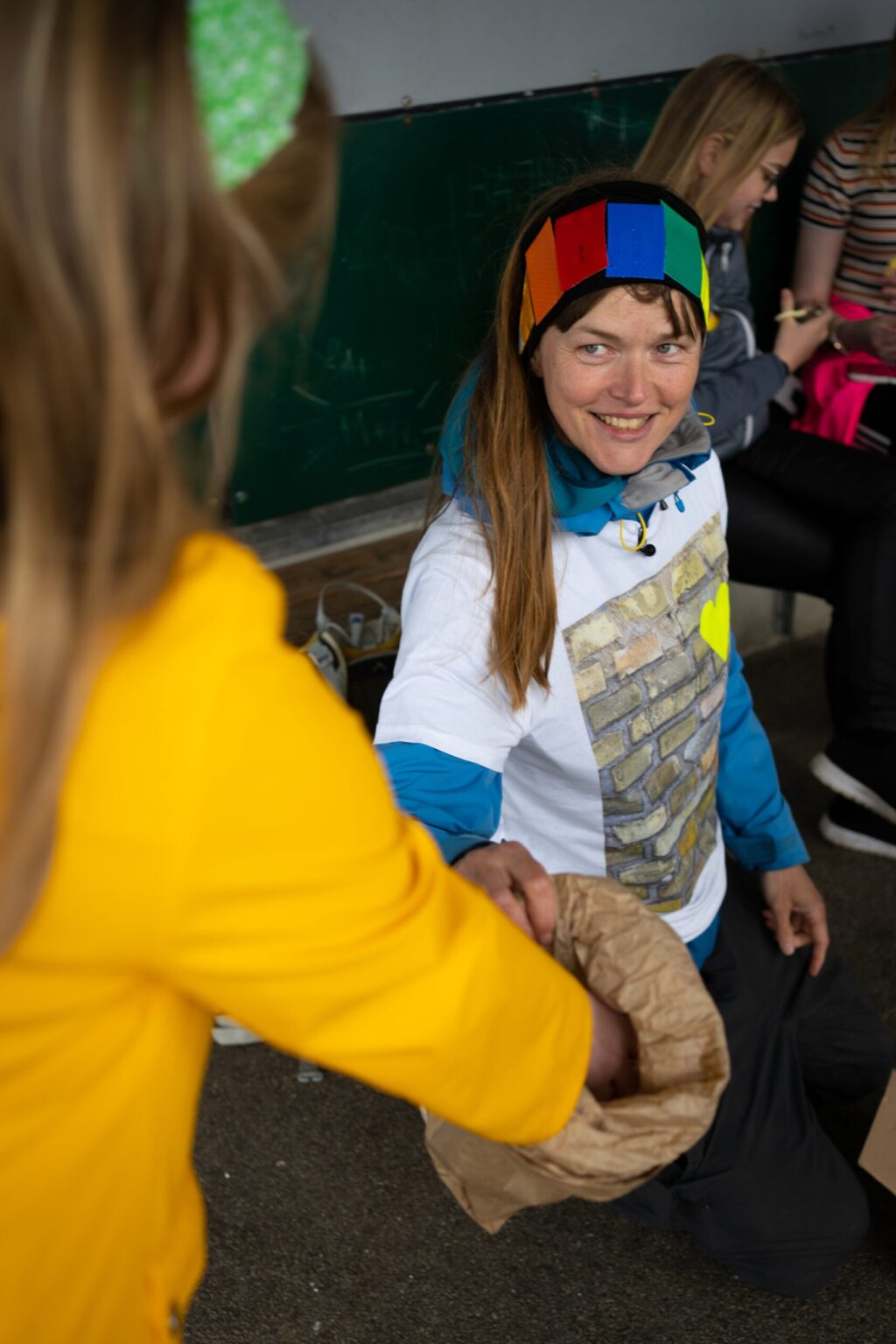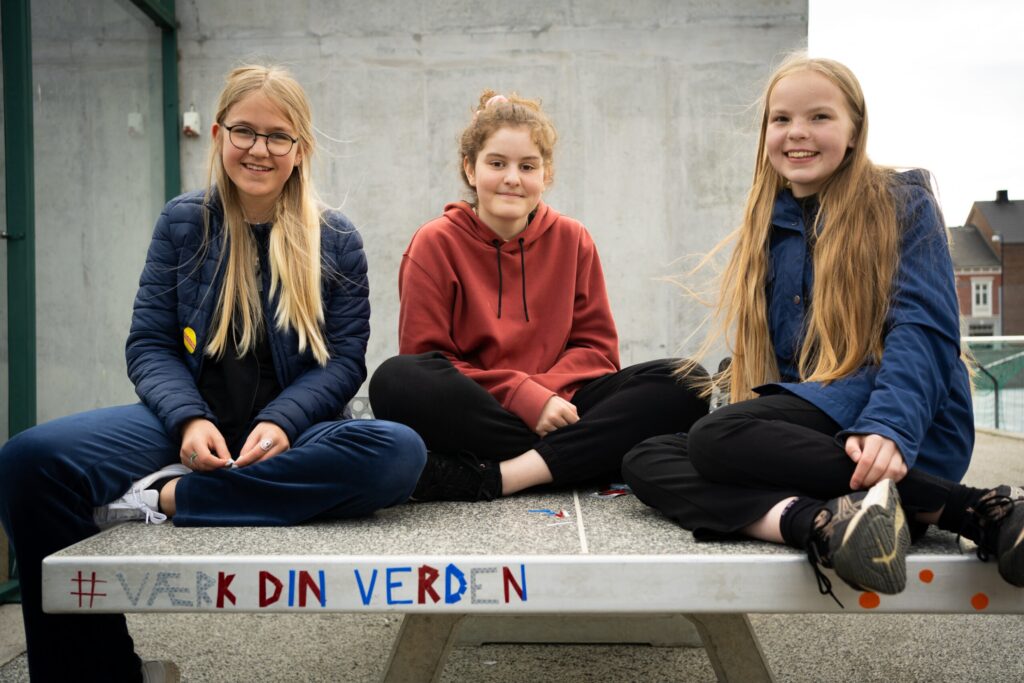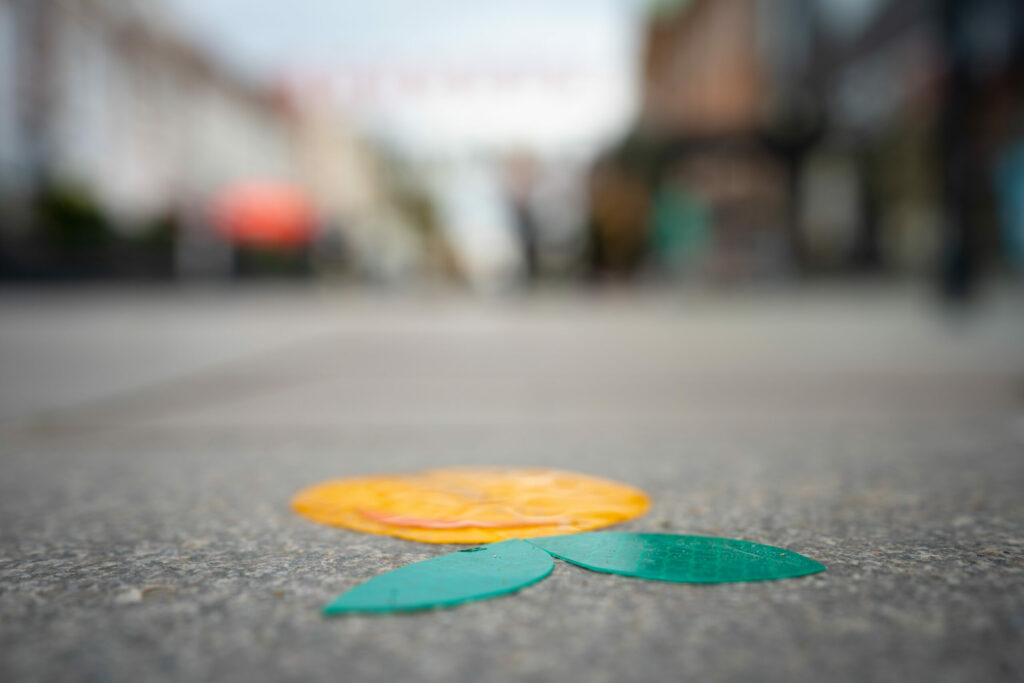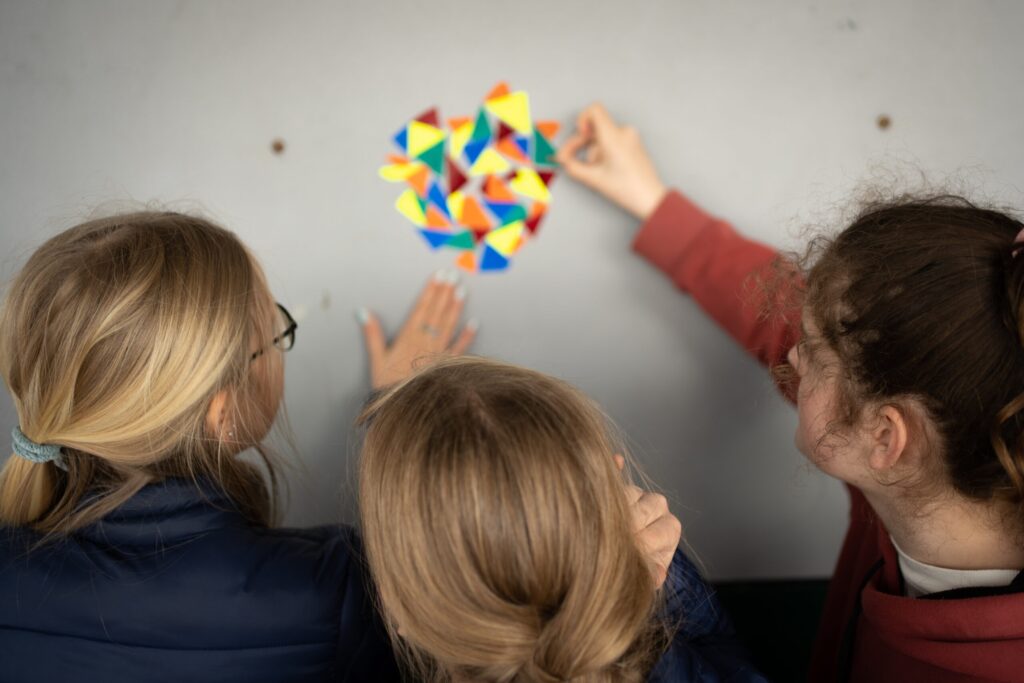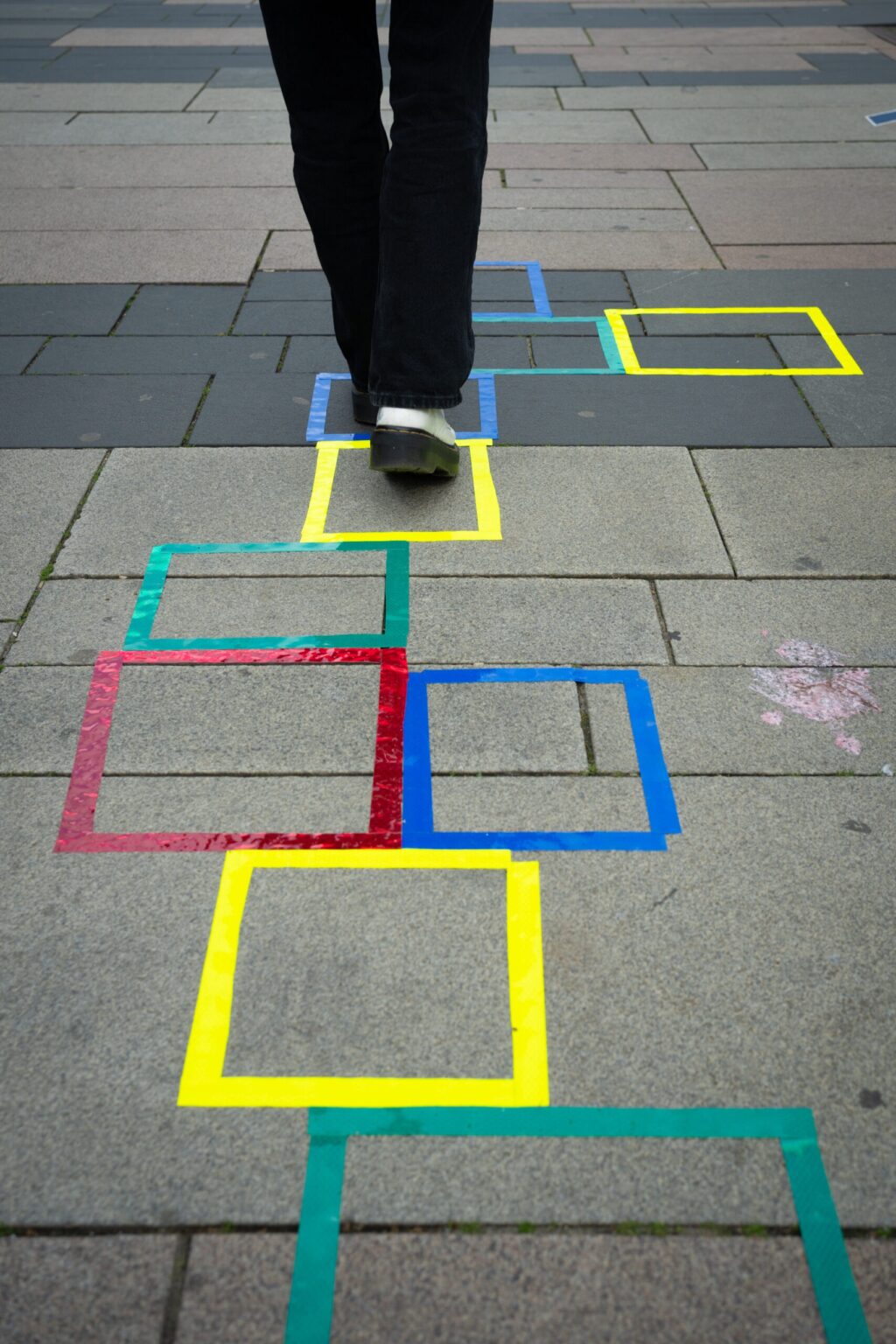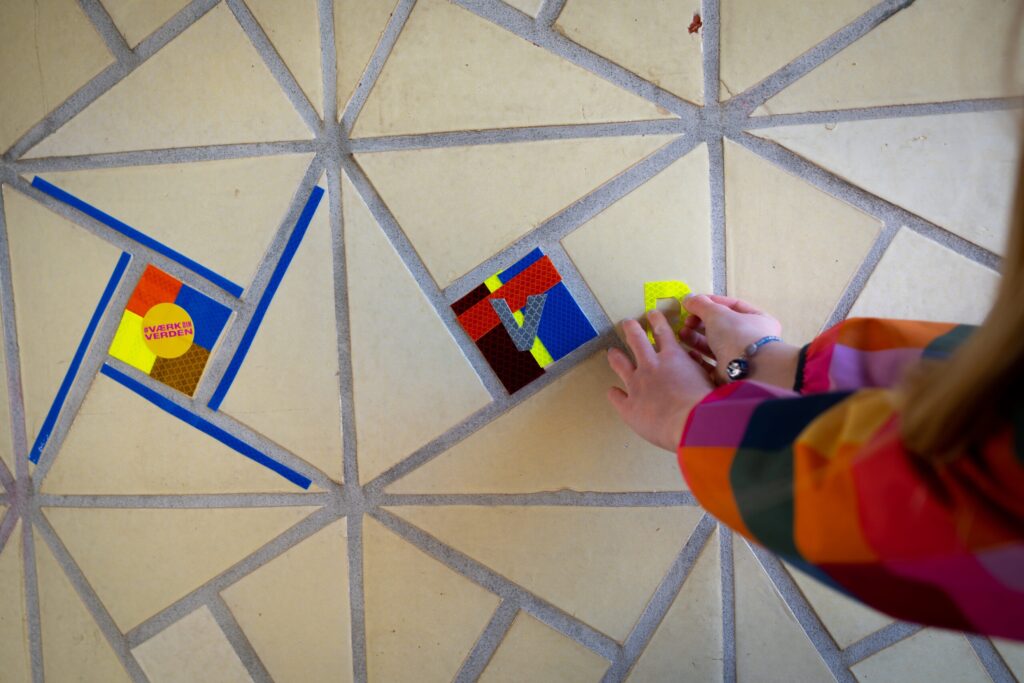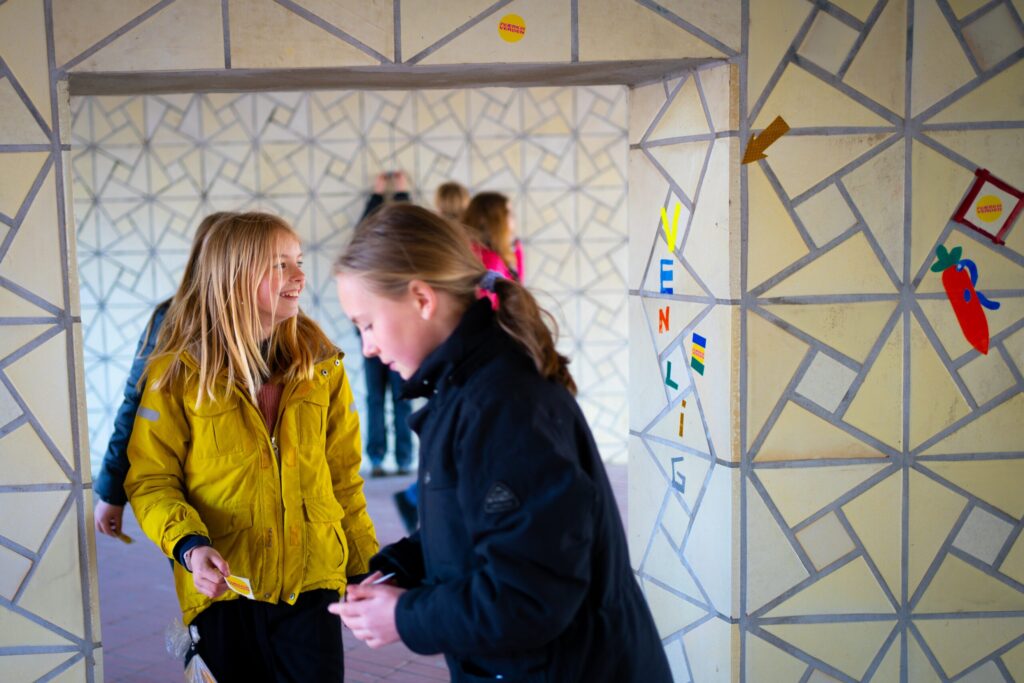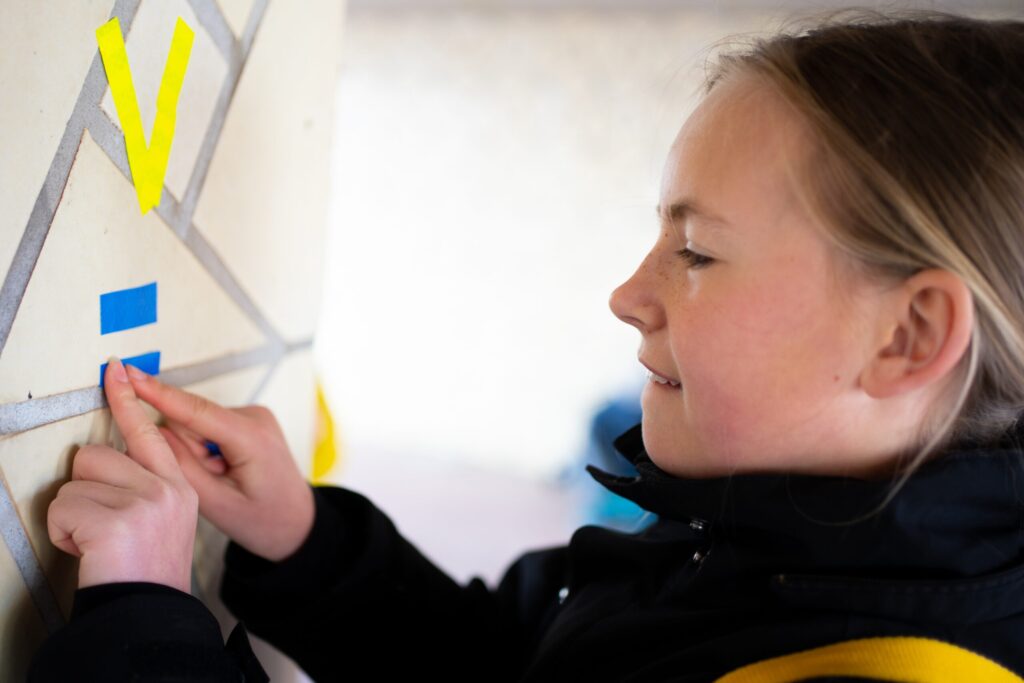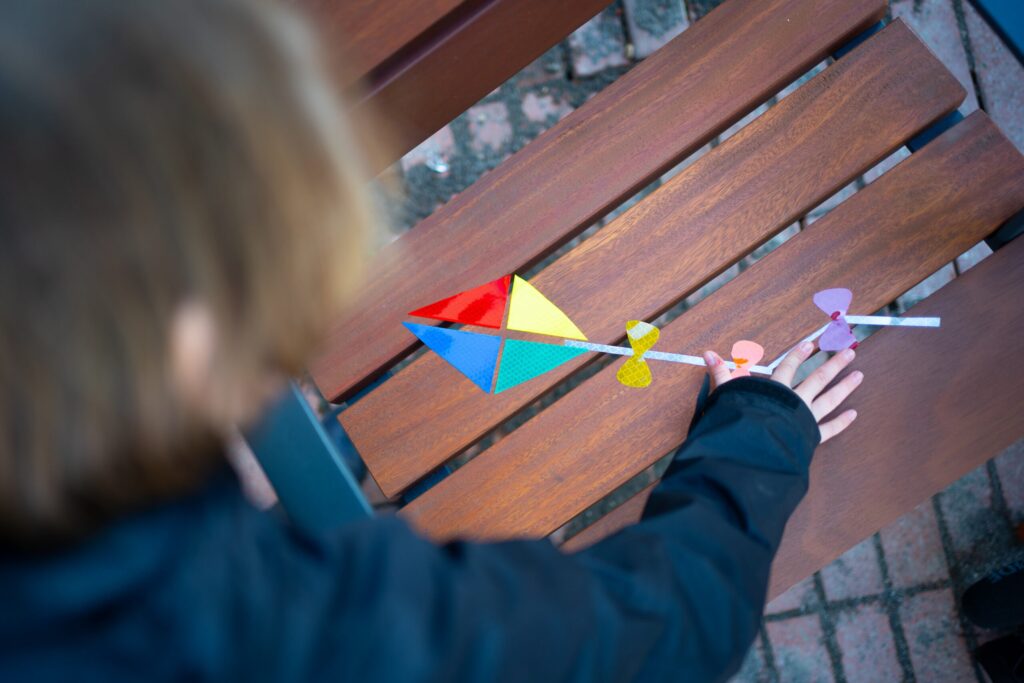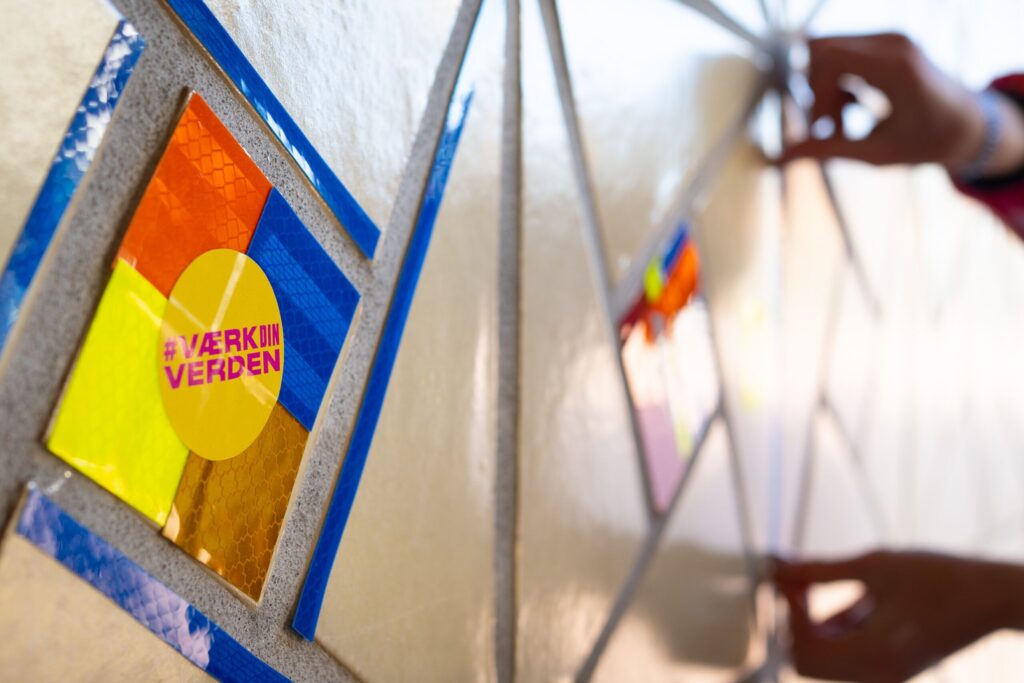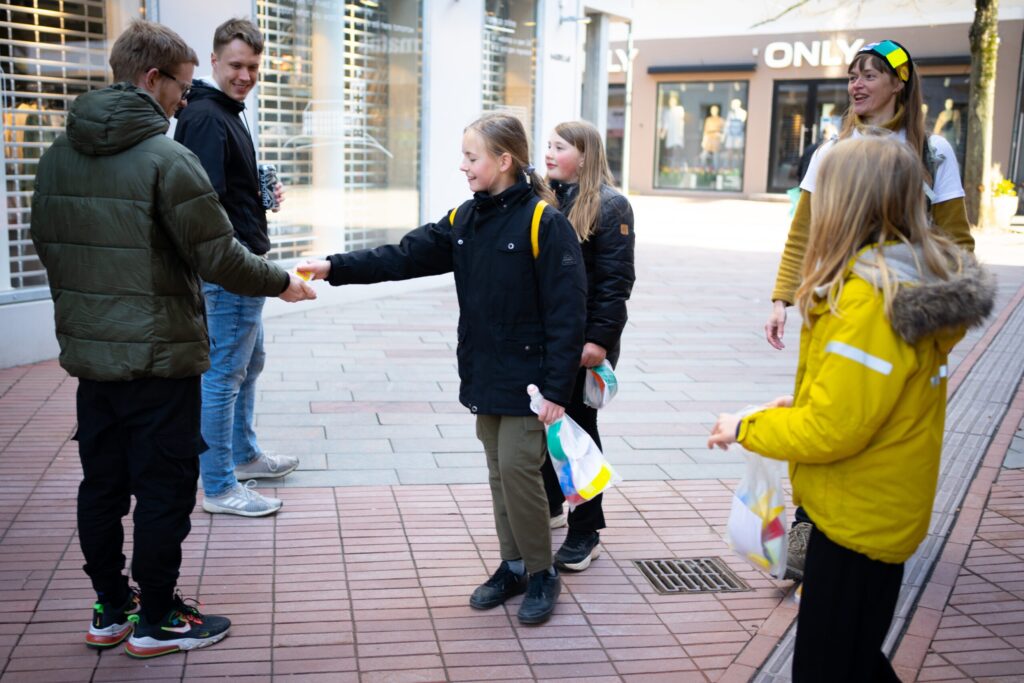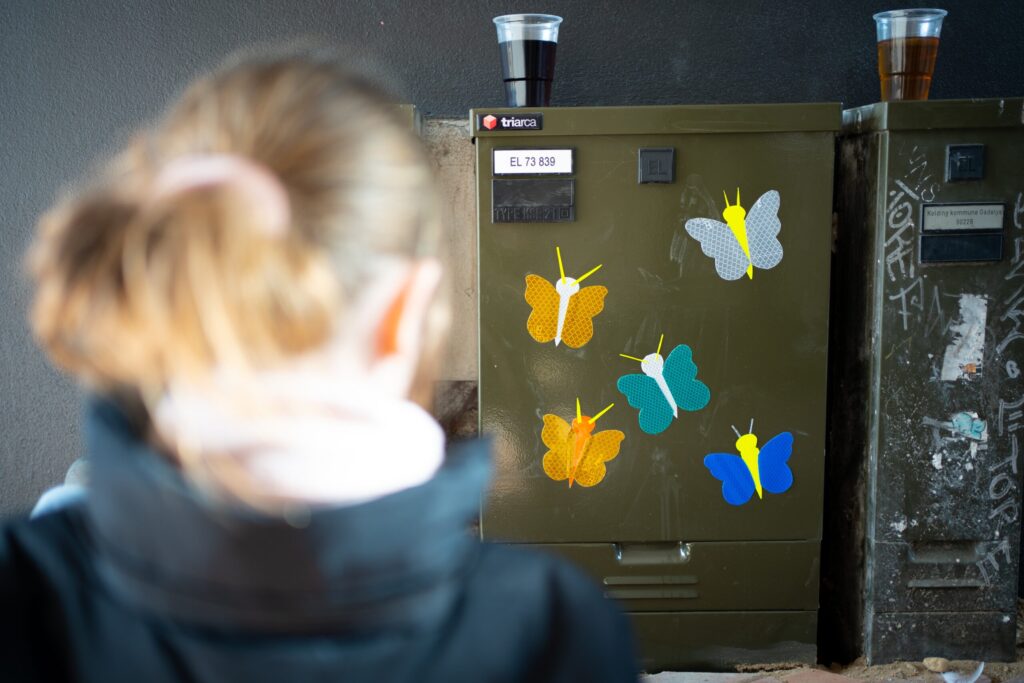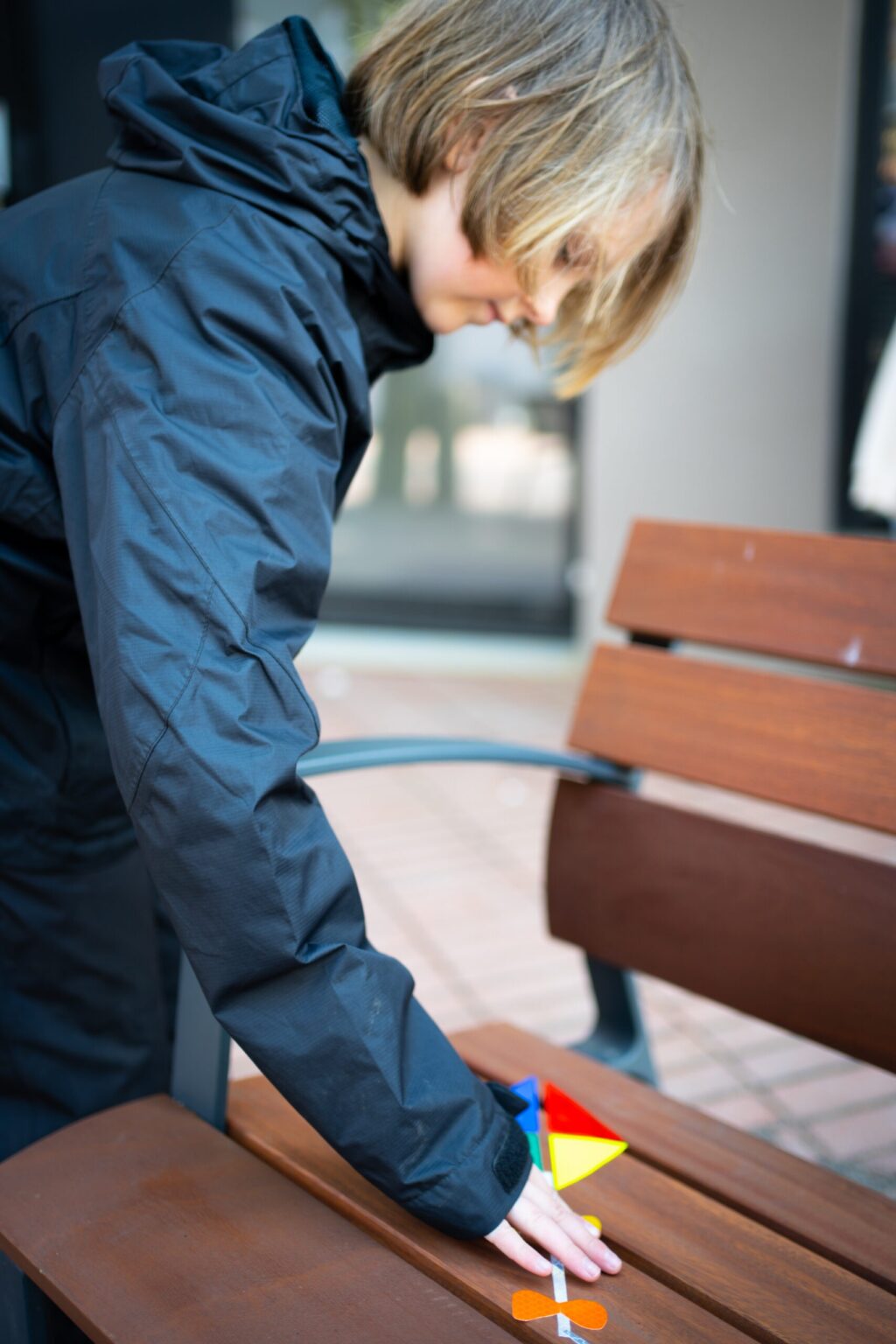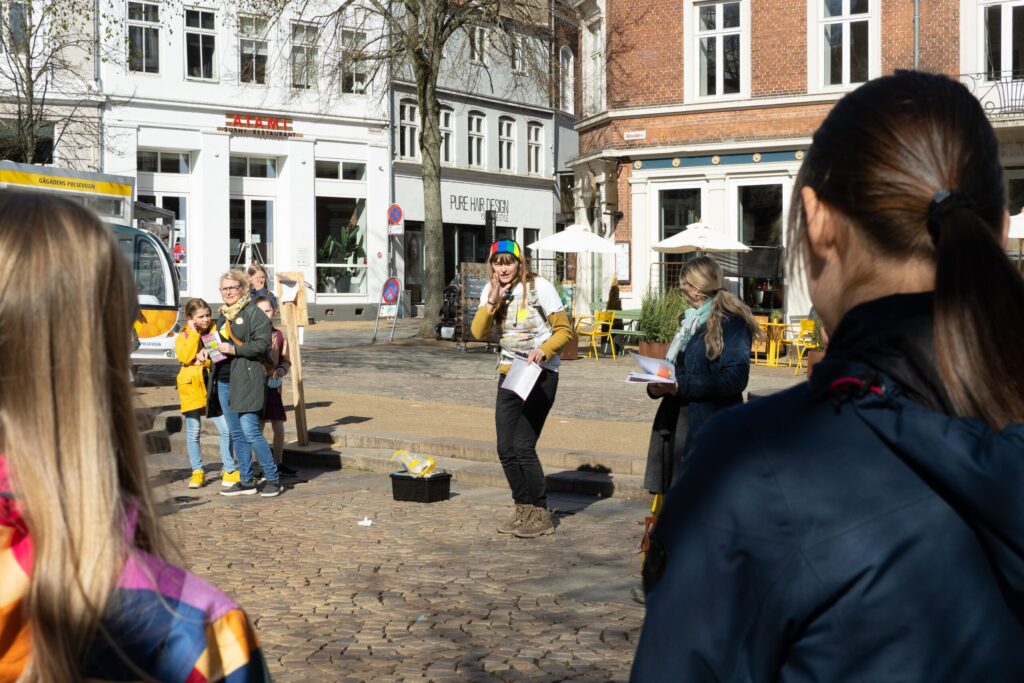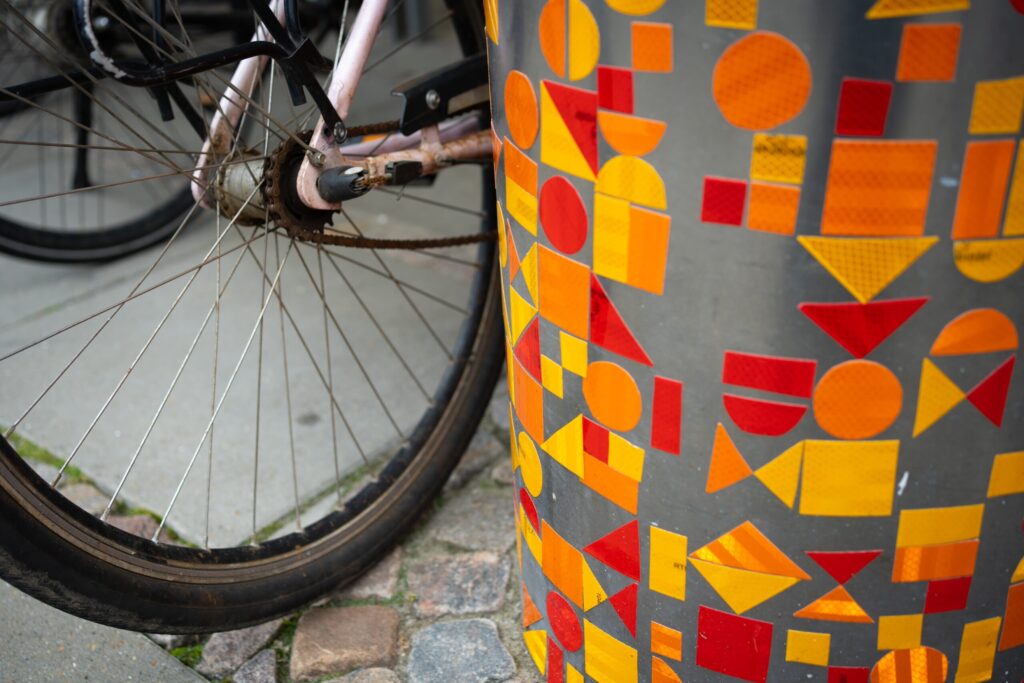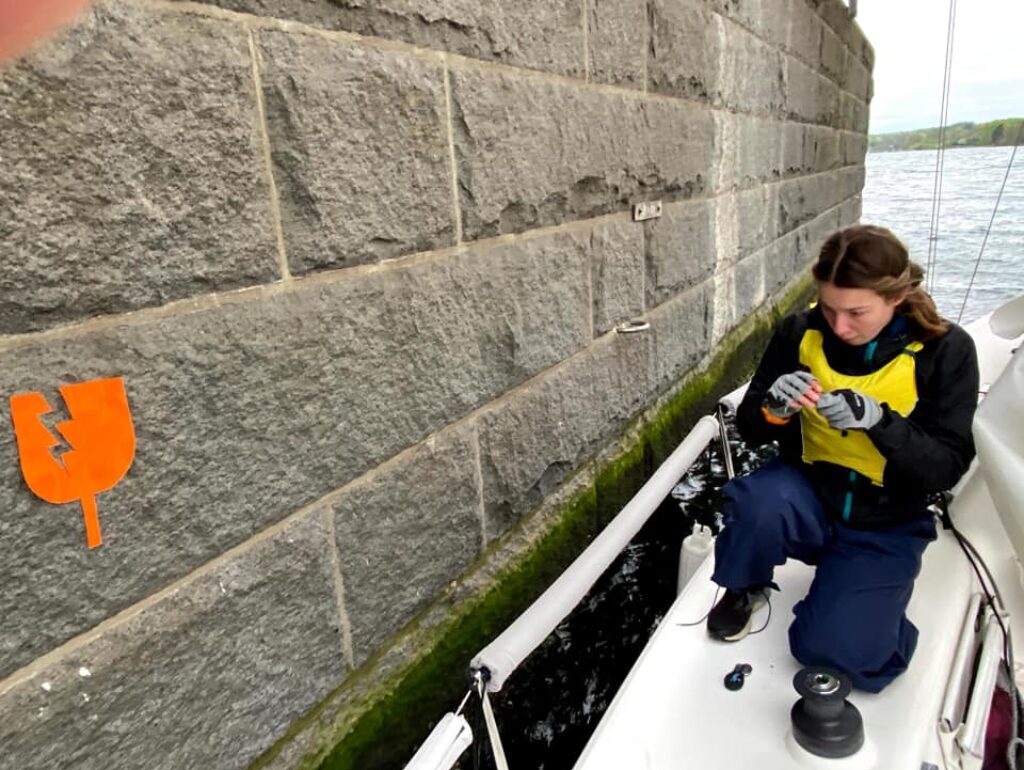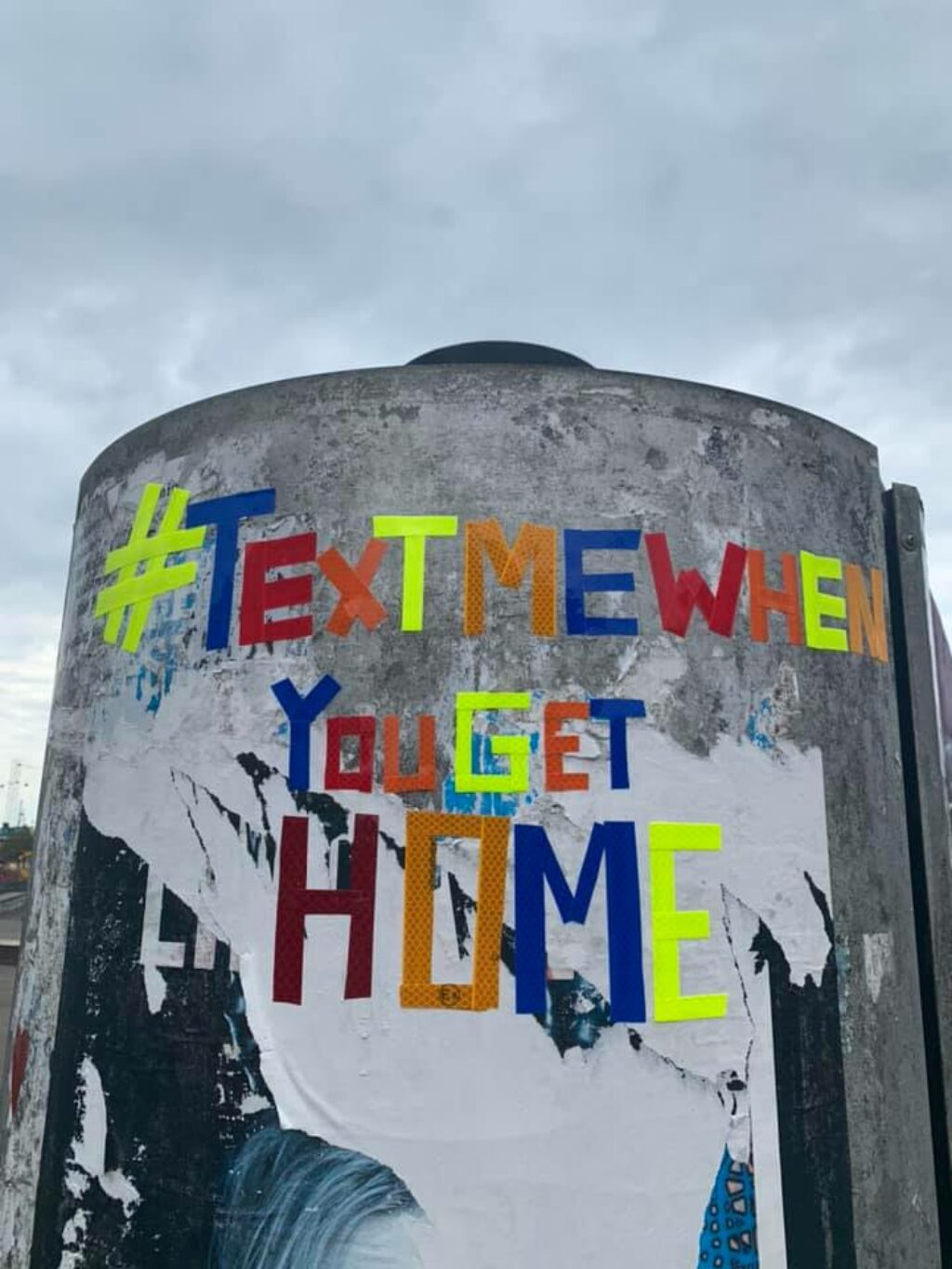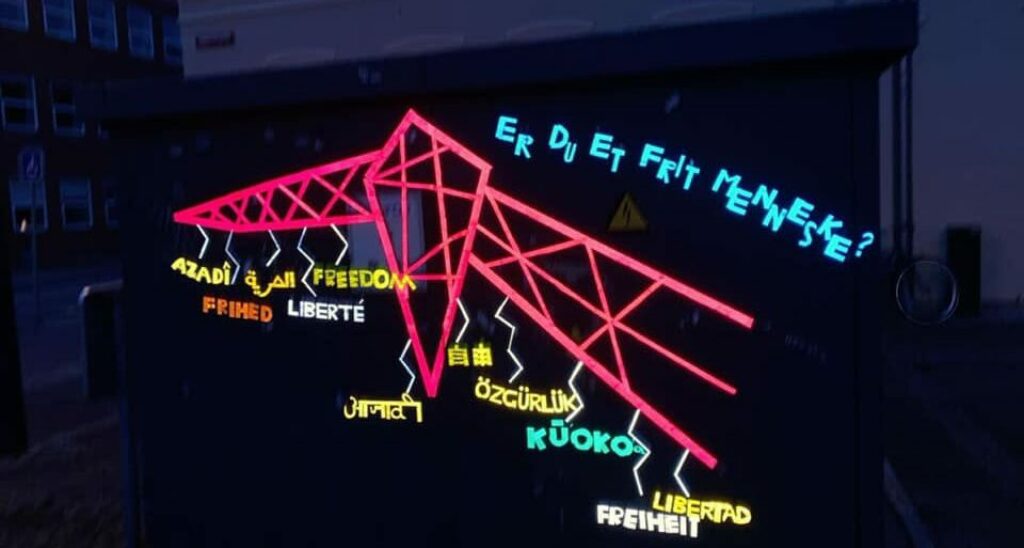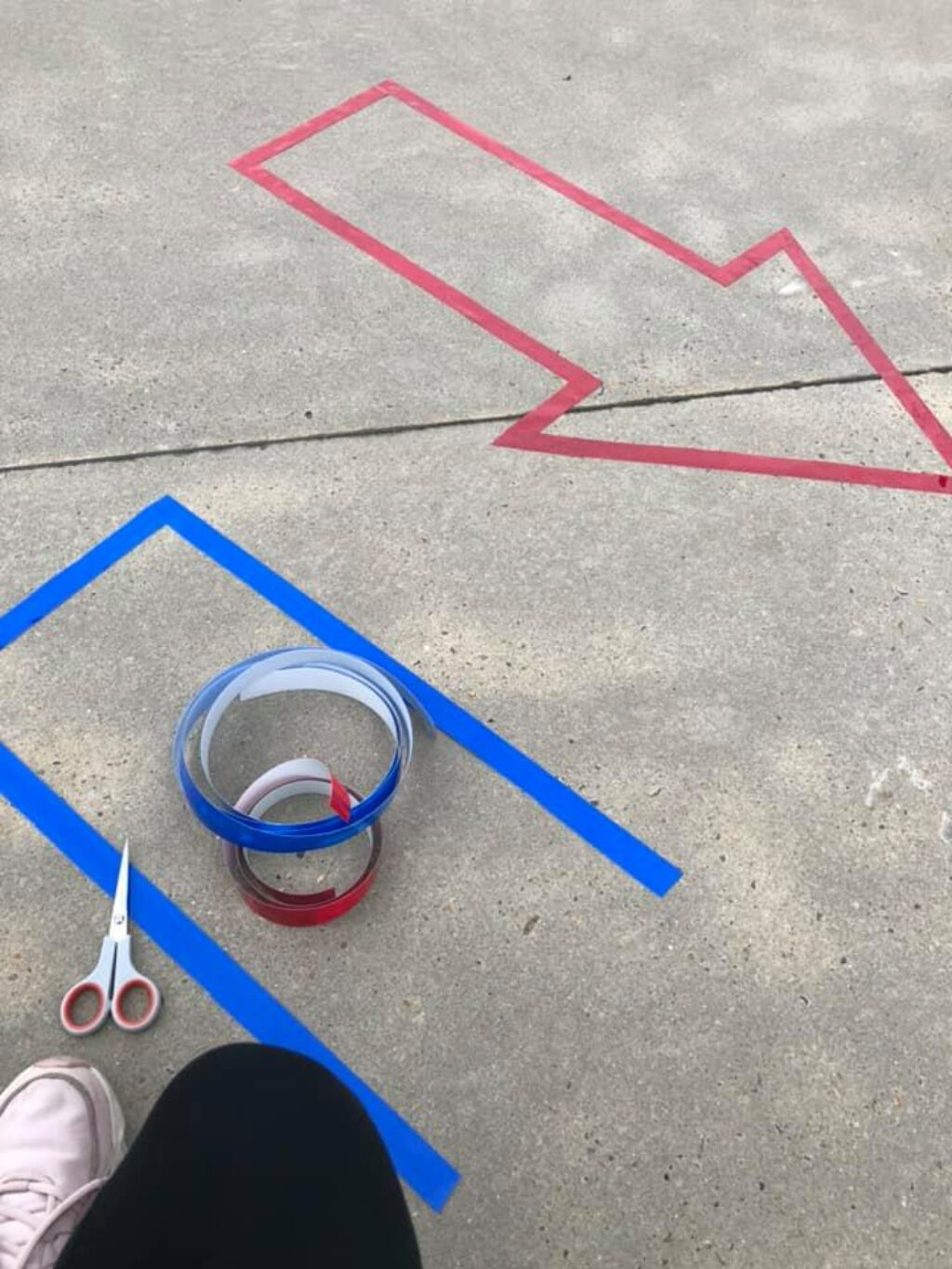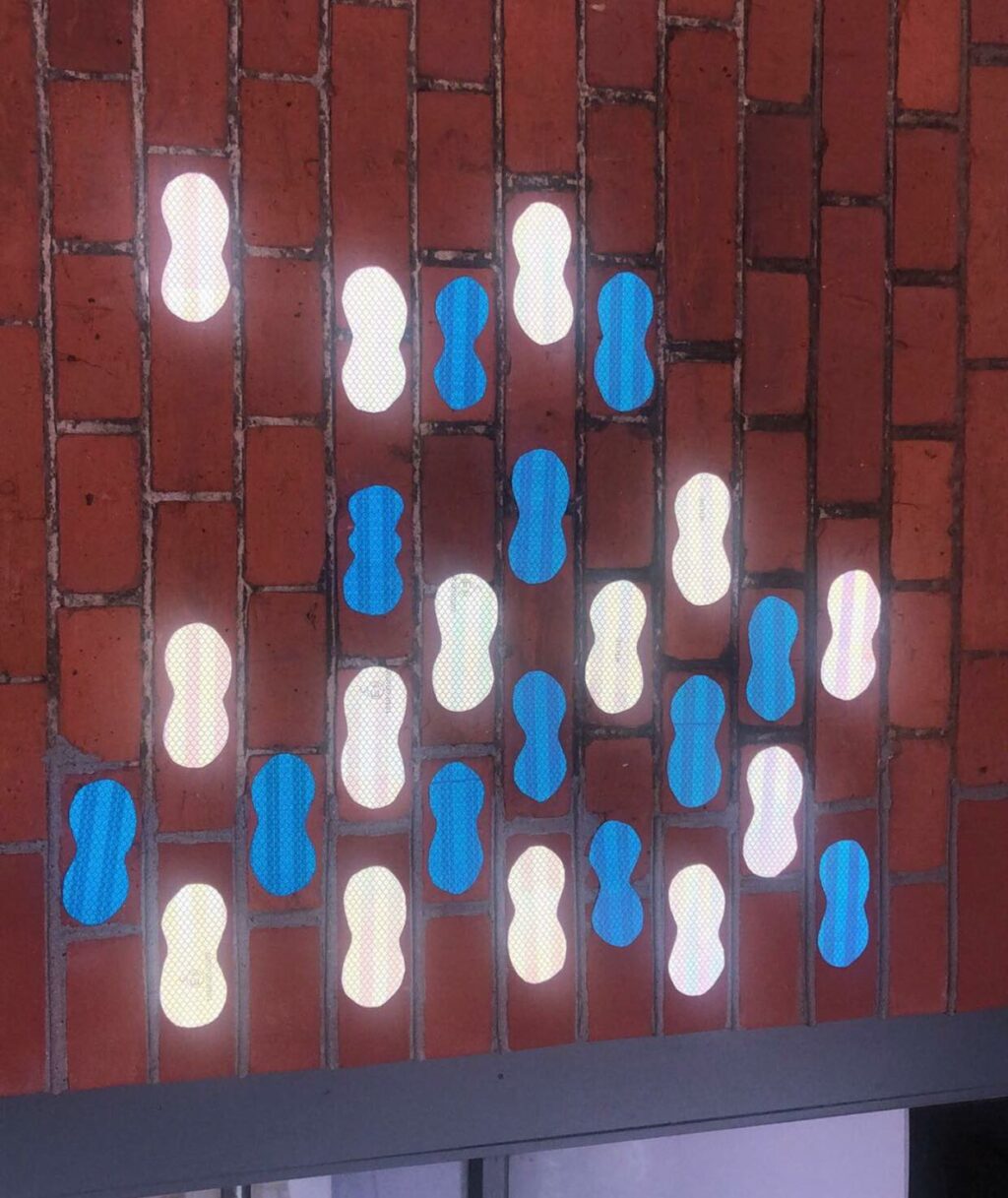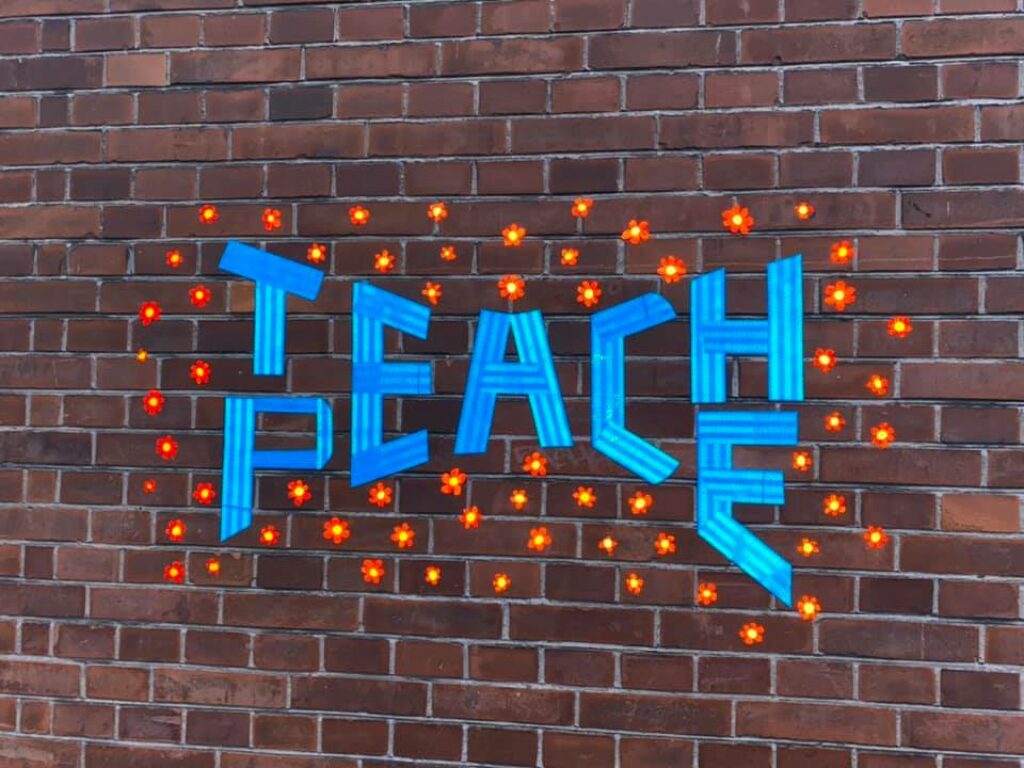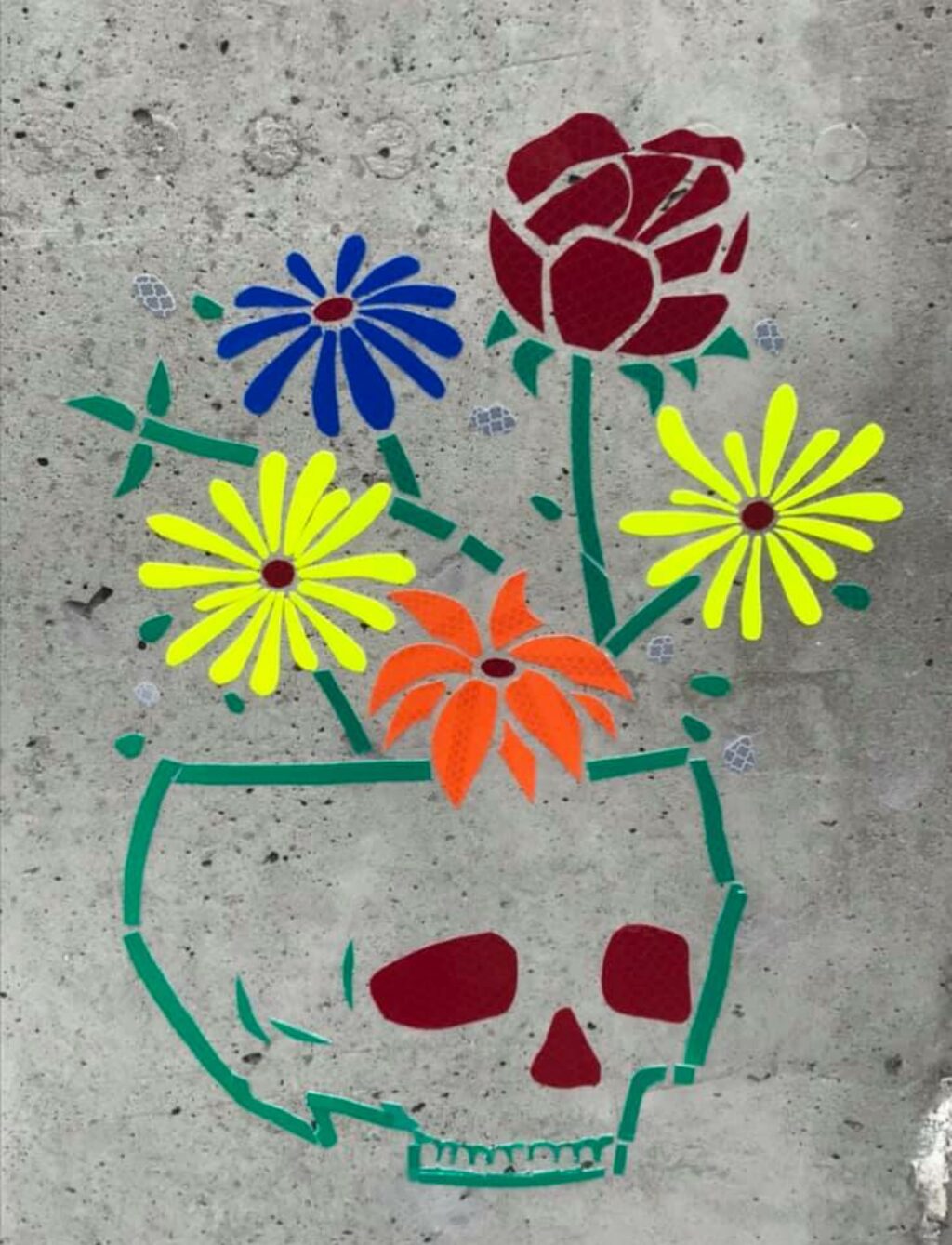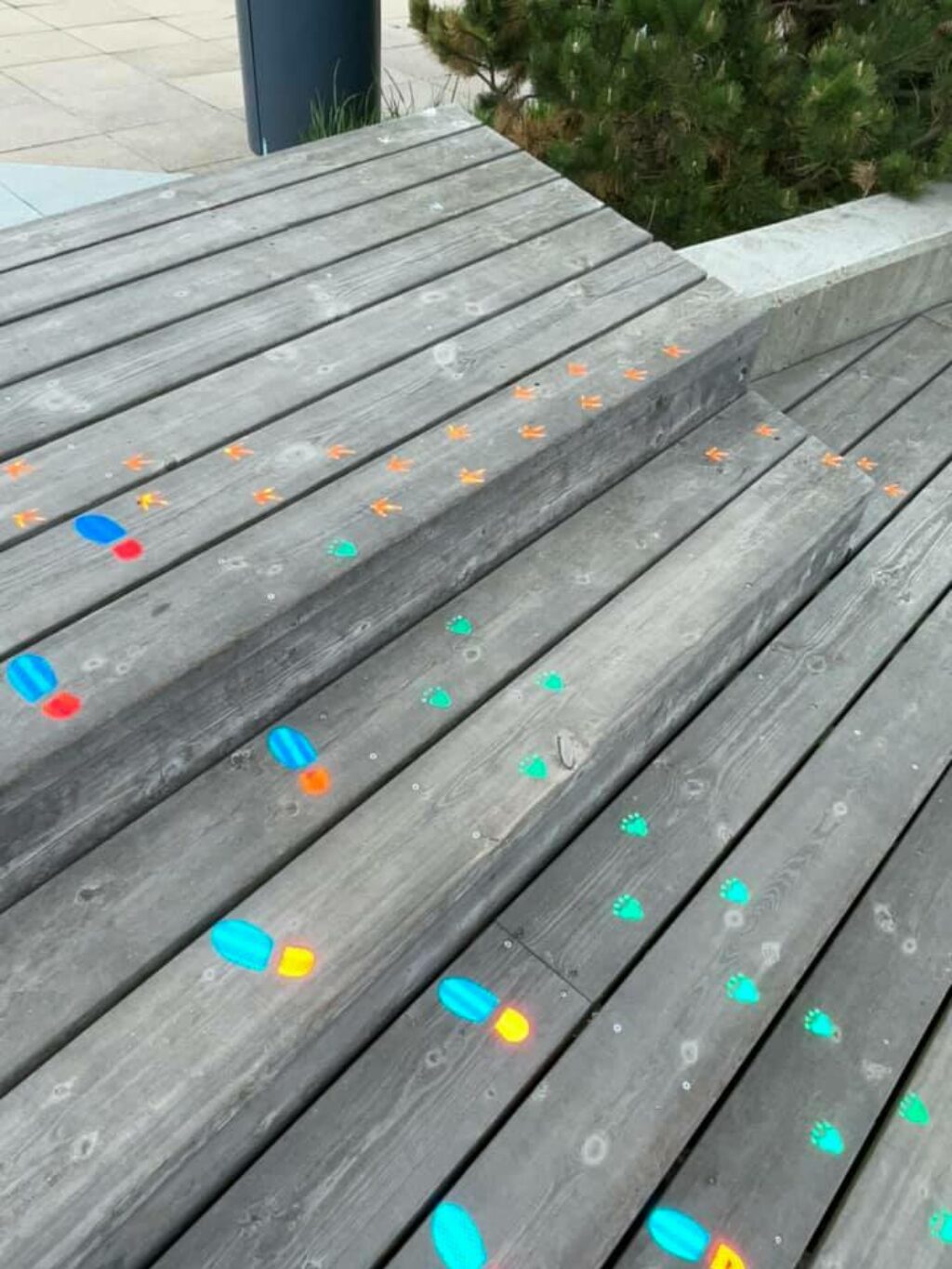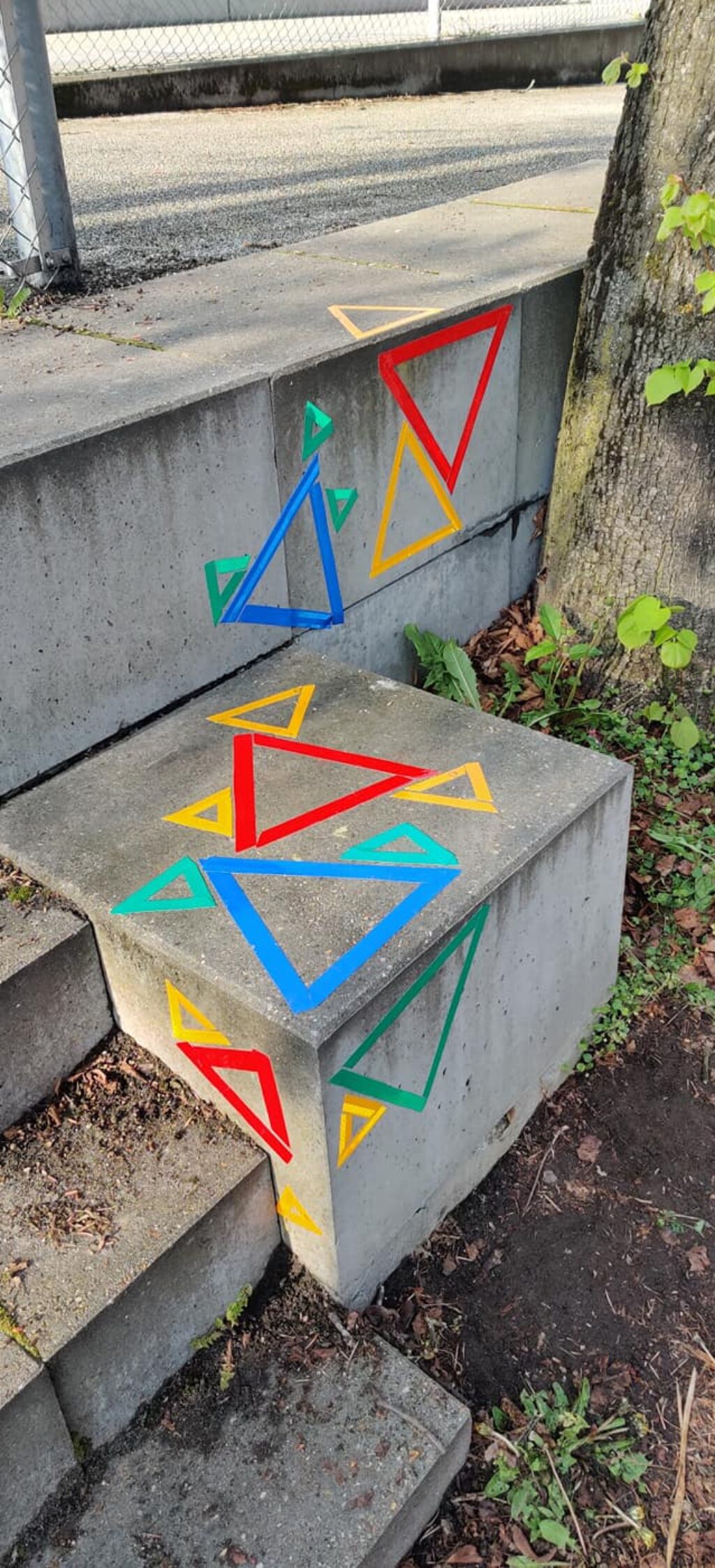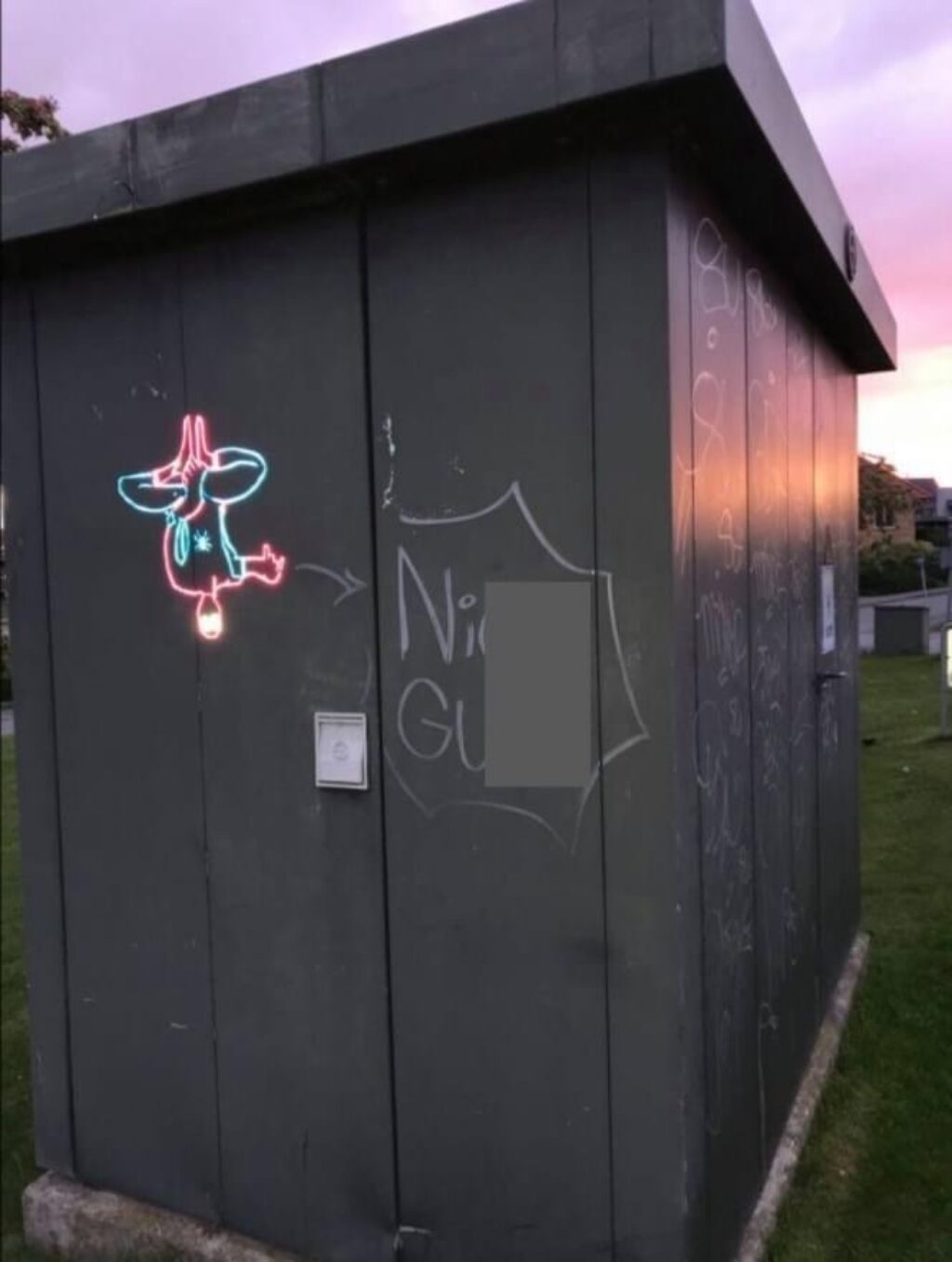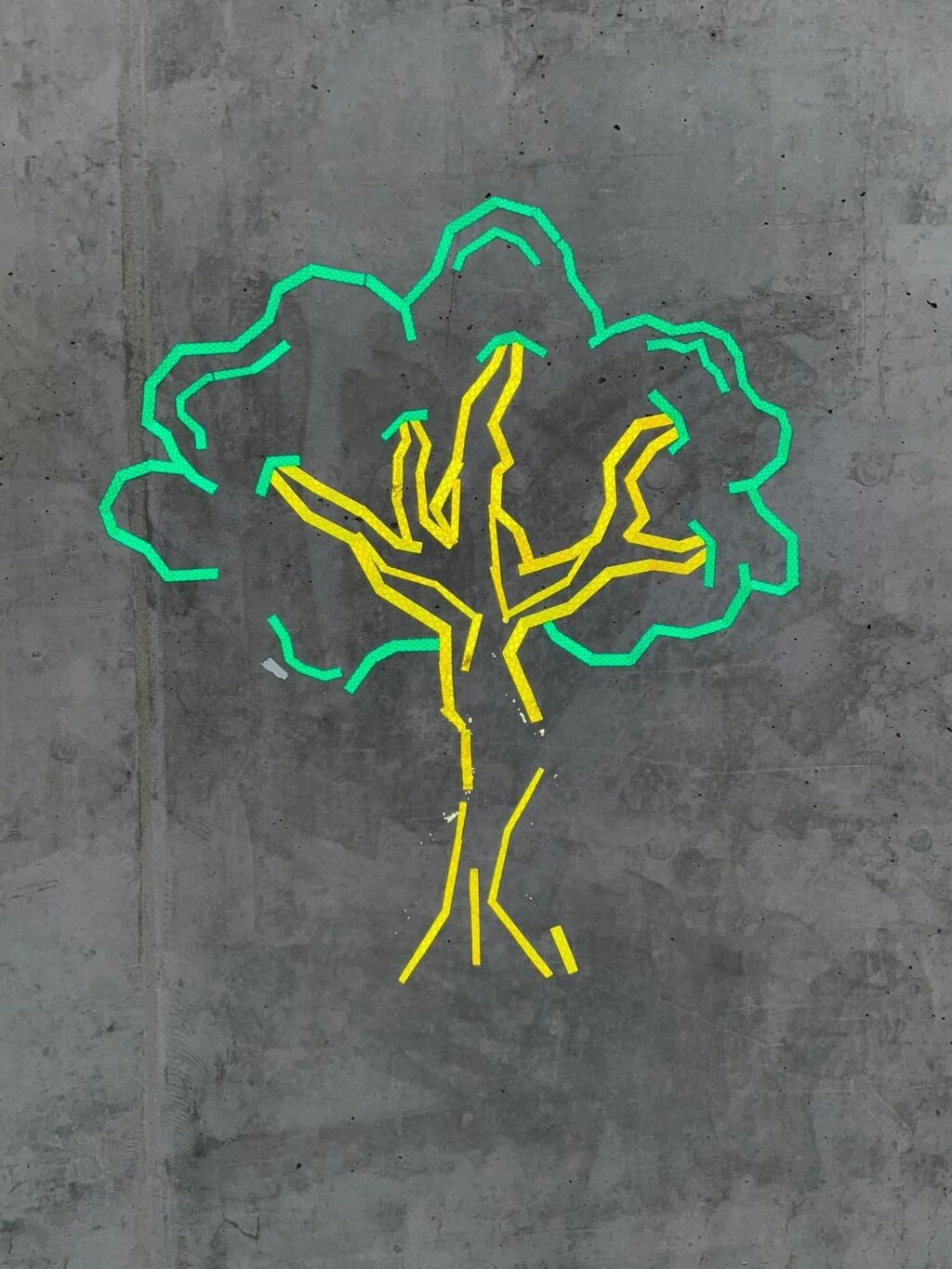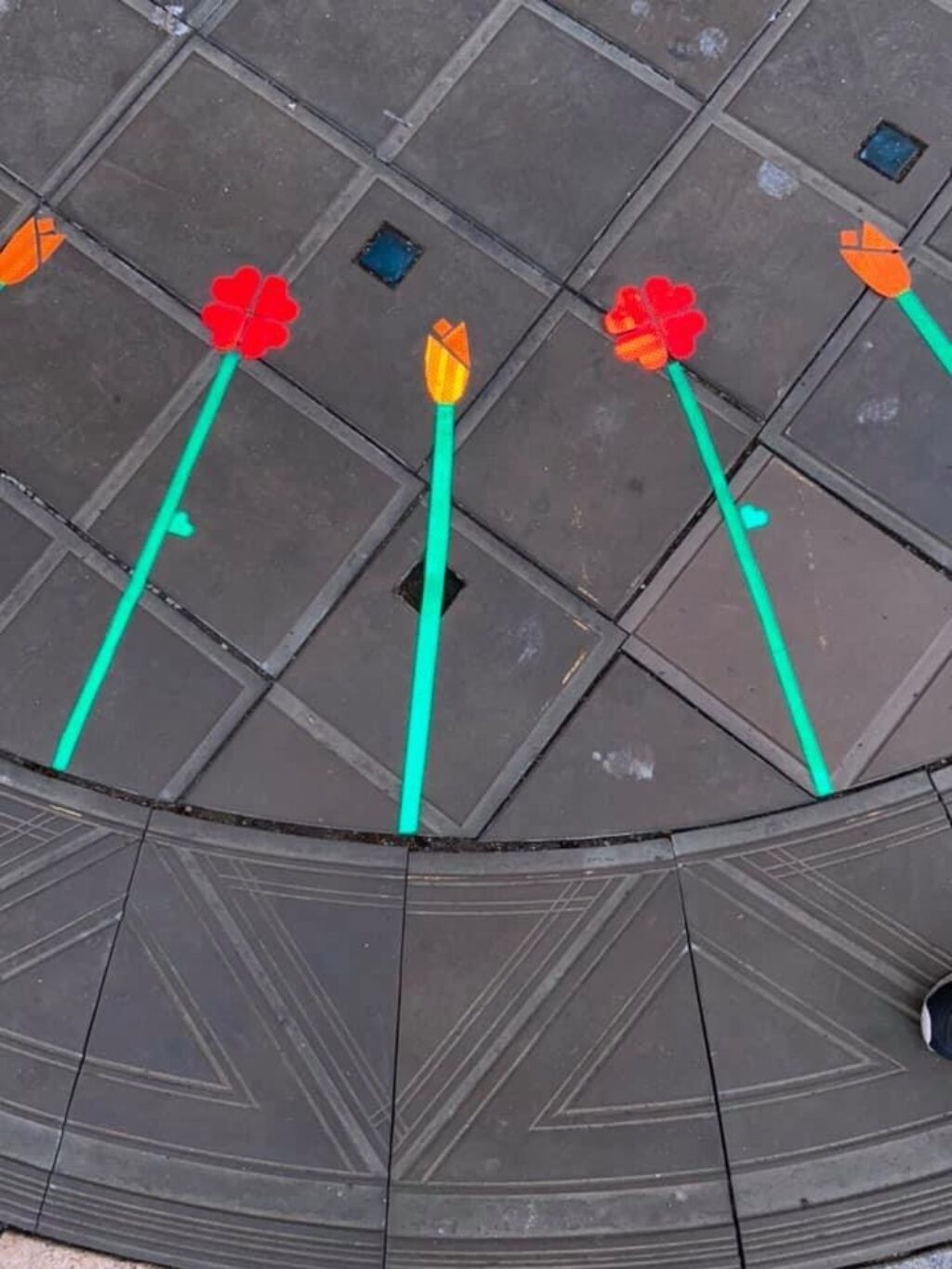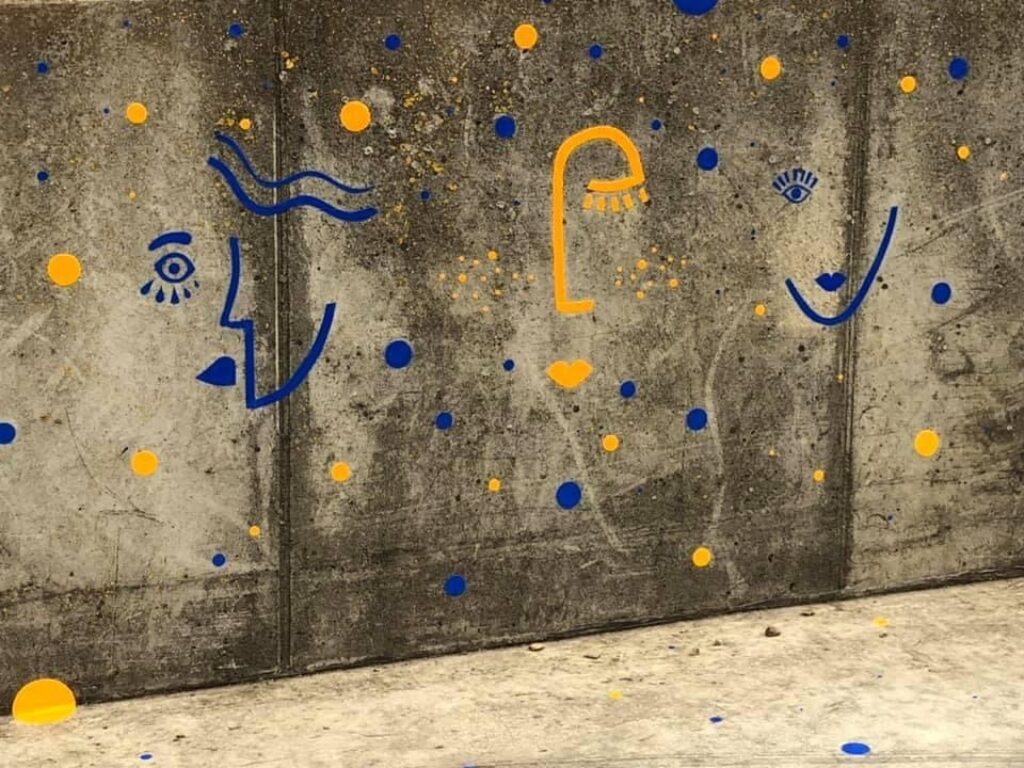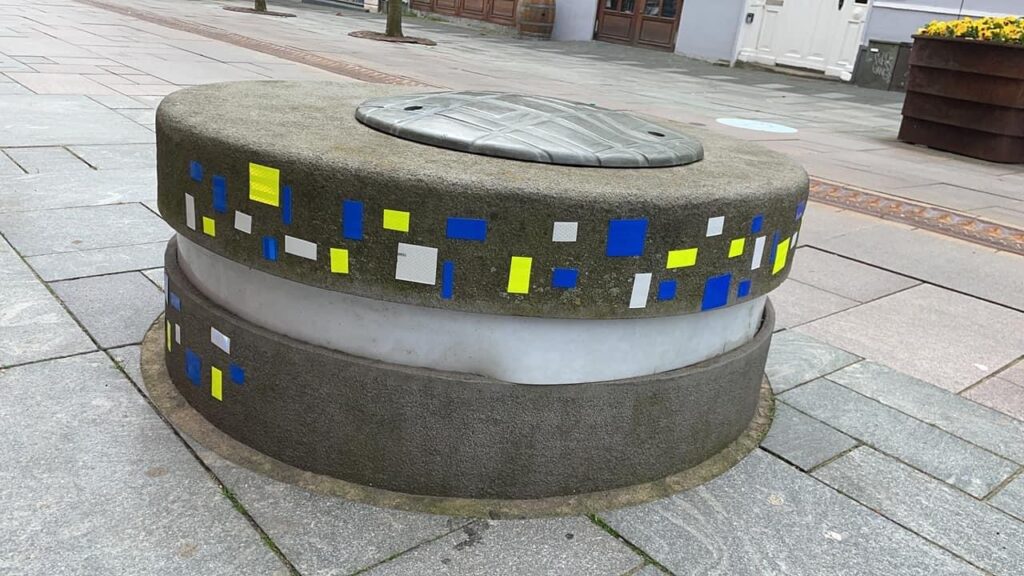 VÆRK DIN VERDEN I FREDERICIA & KOLDING
Kunstner Karoline H Larsen blev inviteret til at deltage i Værk Din Verden med et nyt kunstværk skabt i samarbejde med lokale borgere i Kolding og Fredericia.
Kunstværket var en undersøgelse af, hvad der sker, hvis man lader borgerne ændre på byens visuelle struktur; Hvad er muligt og hvordan kan et nyt aftryk forandre oplevelsen af et sted? I løbet af projektet blev Koldinggenserne og Fredericianerne opfordret til at sætte deres egne aftryk på byrummet med reflekterende tape. Der blev afholdt offentlige tape-aktioner og delt tape-kits ud i lokale butikker. 80 elever fra Fredericia Gymnasium skabte stedsspecifikke tape-værker, som de selv satte op i byen på steder, de havde udpeget forud.
English
Artist Karoline H Larsen was invited to participate in Værk Din Verden with a new artwork created in collaboration with citizens from Kolding and Fredericia. The artwork examined how visual statements in public space changes the experience of a city. Citizens from the two cities was invited to make their own contribution using reflecting tape.